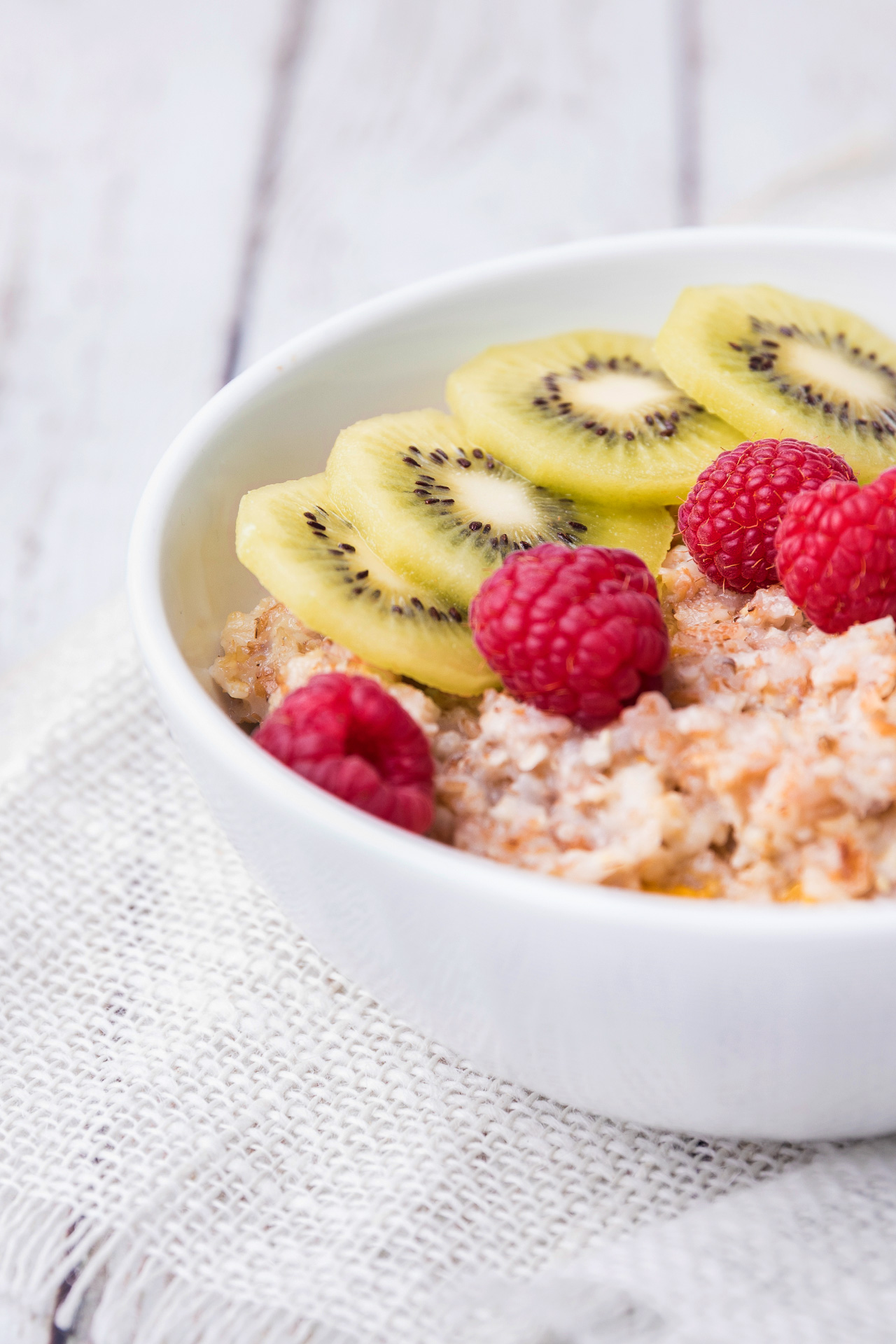 Ingredients:
1 cup of small rolled oats
2 cups water or milk of your choice
1 Zespri™ Organic SunGold Kiwifruit
Method:
Pour oats into stove-top pot.  Add water or milk.  Simmer for a few minutes, stirring occasionally, until the oats absorb the water (or milk) and become creamy and cooked.
Dish into bowls and top with slices of Zespri™ Organic SunGold Kiwifruit (you can vary with other toppings such as sliced organic banana and nuts, grated organic apple and cinnamon)