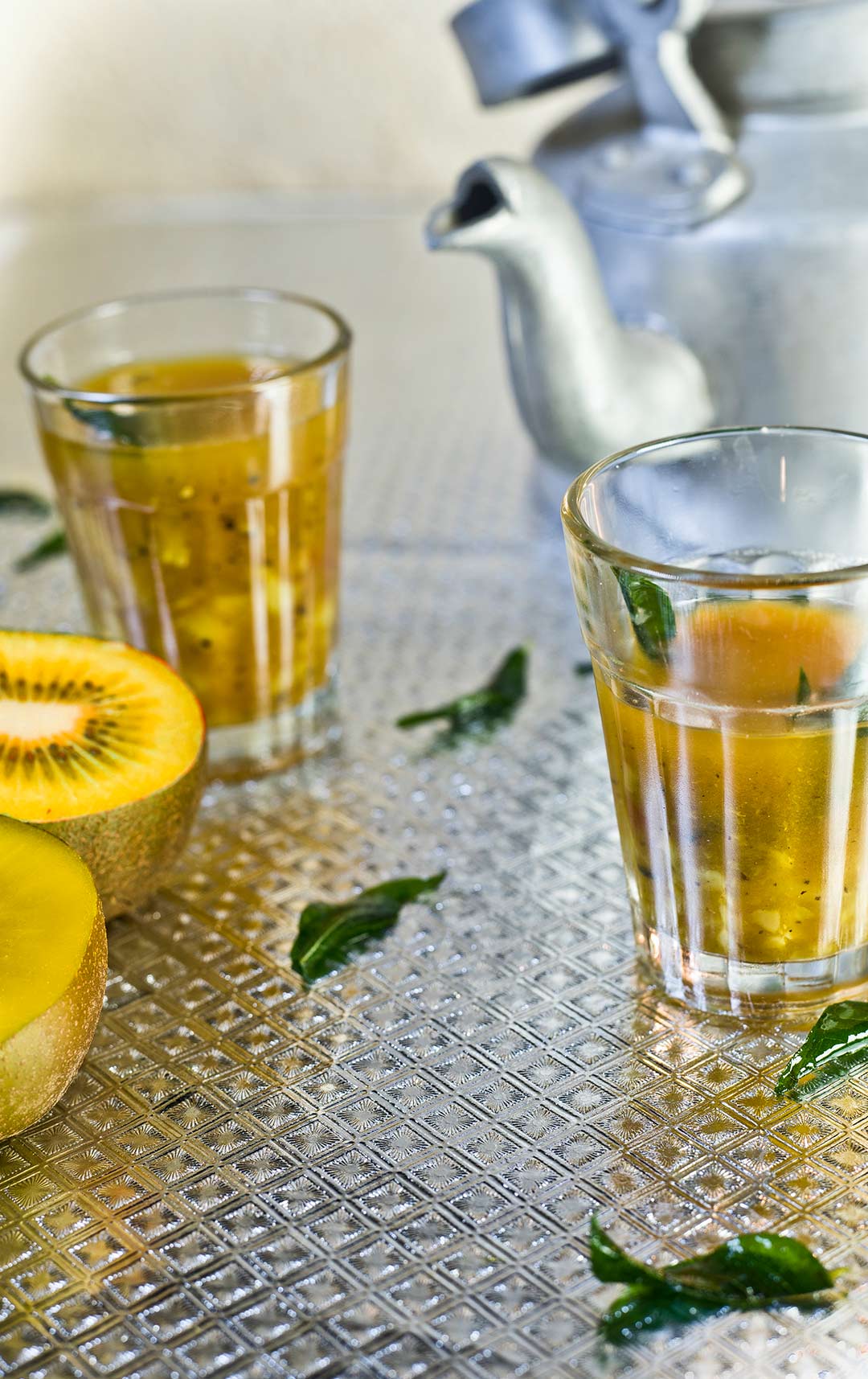 INGREDIENTS
3 SUNGOLD KIWIFRUIT, CHOPPED
1 CUP SUNGOLD KIWIFRUIT PULP
2 TBSP TUR DAL SPLIT
1 CUP COOKING WATER FROM TUR DAL
1 MEDIUM TOMATO, CHOPPED
2-3 CLOVES GARLIC, CHOPPED
½ TSP CUMIN SEEDS
2 TSP BLACK PEPPER
10-12 CURRY LEAVES
2 TBSP CORIANDER LEAVES, CHOPPED

METHOD
Combine the garlic, cumin seeds and black pepper in a blender and blend to a smooth paste.
Keep aside.
In a pan, combine chopped tomato, boiled tur dal water, the spice paste, curry leaves and salt.
Put on the gas and bring it boil. Lower flame to medium and boil for 10 minutes.
Add Sungold Kiwifruit pulp and chopped Sungold Kiwifruit and bring it boil.
Remove from heat and transfer to a serving bowl.
Garnish with chopped fresh coriander leaves and serve hot.
PRO TIP

A serrated peeler works best for peeling kiwifruit.