RECHARGE WITH DELICIOUS VITAMIN C
GOODNESS
Did You Know

Health & Lifestyle
Feeling fatigued? You're not alone. Since the return to physical workplaces, 1 in 3 Singaporeans have found themselves feeling more tired throughout the day. Our food choices can play key role in determining our energy levels throughout the day – but are Singaporeans eating well?
A recent YouGov survey commissioned by Zespri, "Nutrition and Vitamin C Matters"1, found that one in two Singaporeans (56%) were unsure if they are meeting their daily nutritional needs. Many admit that they do not eat healthy, well-balanced meals regularly, with only 16% eating at least one healthy, well-balanced meal a day, and less than half (45%) eating such meals 1 to 3 times in a week.
Heathier snacking:
Little steps go a long way
When selecting a snack, accessibility and convenience were the top considerations (34%), and when Singaporeans need to recharge their energy levels, only 1 in 4 would choose fruit, with Gen Zs more likely to reach out for sugary snacks (42%) and bubble tea (27%).
Small changes in eating habits can go a long way, starting by consciously making food and snack choices that are nutrient-dense. Dr Verena Tan, Associate Professor at the Singapore Institute of Technology, explained, "I've observed that Singaporeans tend to eat meals or snack on items that are high in calories, but not necessarily nutrient-dense. We need to eat a diverse and balanced diet to reap the benefits of various nutrients for our body to function properly. The food that we eat can affect how we feel – fruits and vegetables provide vitamins and important nutrients in the body that are essential to maintaining energy."
Eat well, eat smart –
pack more into every bite
We've all been there. When we get busy, it is easy to prioritise convenience and downplay considerations like nutrition value and vitamin quantity. However, taking the easy route doesn't have to hurt your energy levels – especially when a Zespri Kiwifruit is involved.
You can get your daily Vitamin C requirements, together with other essential nutrients, from the delicious and healthy kiwifruit! Did you know that just by taking a Zespri Kiwifruit with you to work, you are bringing along:
100% of your daily vitamin C requirements
A snack rich in antioxidants
A snack that is a source of folate
And is low GI* to boot!
While it is common knowledge that vitamin C contributes to good immunity, it is less known that:
We need to consume vitamin C daily because our bodies cannot produce or store this vitamin
Vitamin C can contribute to the reduction of tiredness and fatigue
Associate Professor Tan drew attention to the importance of consuming vitamin C from natural whole food sources, "Being aware of where we're getting our vitamin C from matters. Whole food sources of vitamin C can come with many other nutrients such as folate, potassium and antioxidants that our bodies need to function well. Fruits such as kiwifruits and strawberries are a great snack option for those looking for a convenient, tasty, and nutritious pick-me-up." Zespri SunGold Kiwifruit and strawberries have 152mg and 45.6mg of vitamin C per 100g respectively.
Learn more about the survey results here
Here's how you can easily include Zespri Kiwifruits in every meal of the day!
Quick Kiwi Recipes
Check out more nutrition information on Zespri Kiwifruit
Health Benefits of Zespri Kiwifruit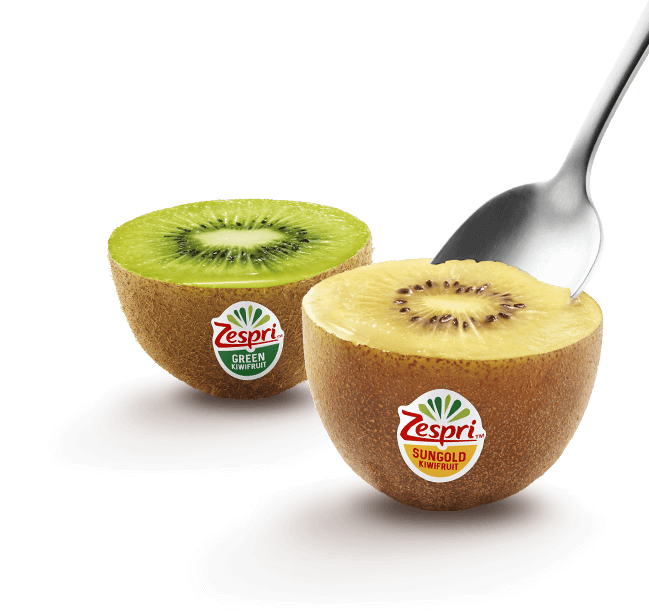 1 The nation-wide online survey was conducted on more than 1,000 adults aged 18 and over and uncovered insights on Singaporeans' nutrition and eating habits.
*The Glycaemic Index (GI) value of Zespri SunGold Kiwifruit is 48 and Zespri Green Kiwifruit is 51.