Introducing
Zespri RubyRed™ Kiwifruit
Take a moment to indulge in one of nature's true delights with its tempting berry sweet flavour and vibrant red core^, Zespri RubyRed™ Kiwifruit is the irresistible treat that loves you back. Watch the video below to learn more
Mighty nutrition

in a fruit

Zespri RubyRed™ Kiwifruit contains antioxidants such as anthocyanins that are naturally occurring pigments within the fruit giving the fruit its red colour and research has shown that anthocyanins can contribute to improved mood and wellbeing. That's 100% natural goodness packed in one little fruit!

The exclusive Zespri RubyRed™ Kiwifruit is the latest variant to come through Zespri's world-leading kiwifruit breeding programme, in partnership with Plant & Food Research. It's been through an extensive trial process, ensuring each fruit is of the highest quality, and it is delicious in every bite. Brought from the orchards in New Zealand, to your fruit bowl.
Quick tips to enjoying
Zespri RubyRed™ Kiwifruit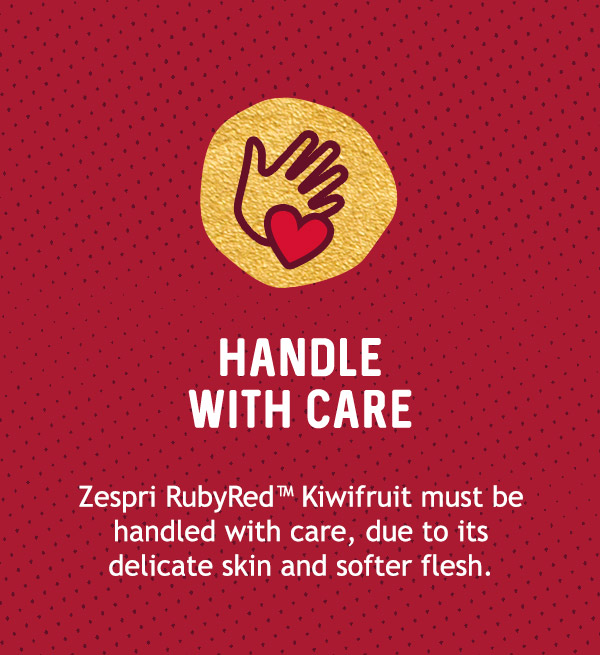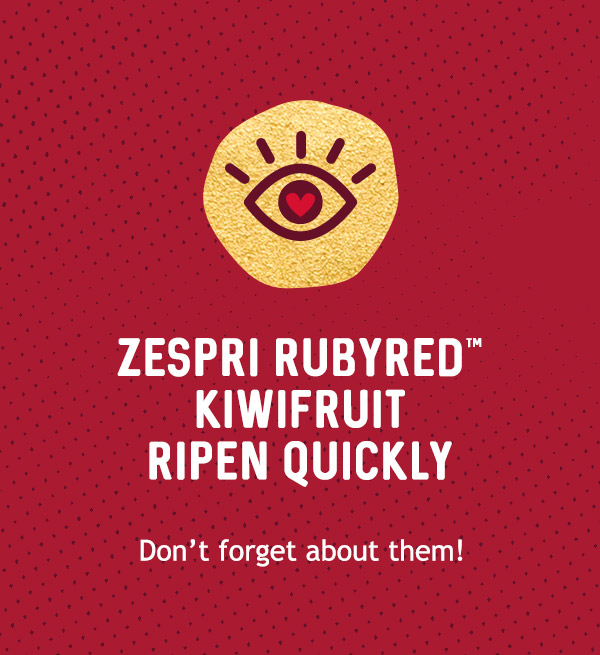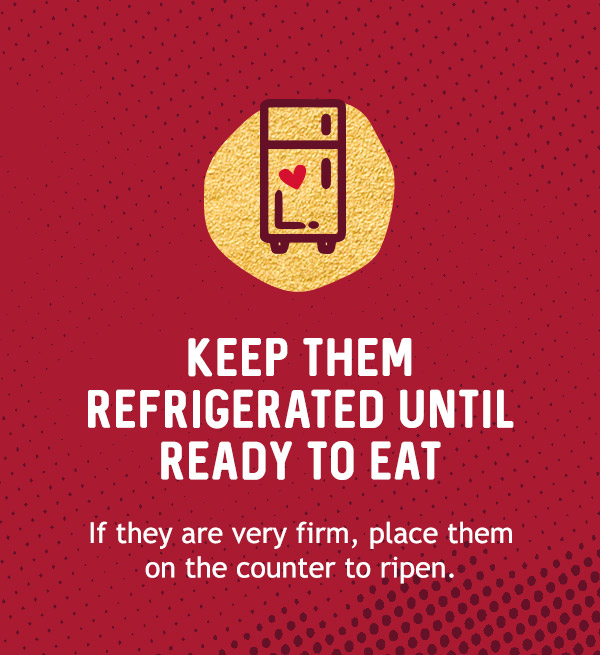 Take your
Zespri RubyRed™ Kiwifruit

experience to the next level

Try our Zespri RubyRed™ Kiwifruit in other ways. Discover delectable kiwifruit creations now!

Savour
Zespri RubyRed™ Kiwifruit

today!

Zespri RubyRed™ Kiwifruit is seasonally available at major retailers in Singapore, around April - June* each year.

^Crafted by nature, Zespri RubyRed™ Kiwifruit can show some colour variation
*Subject to changes