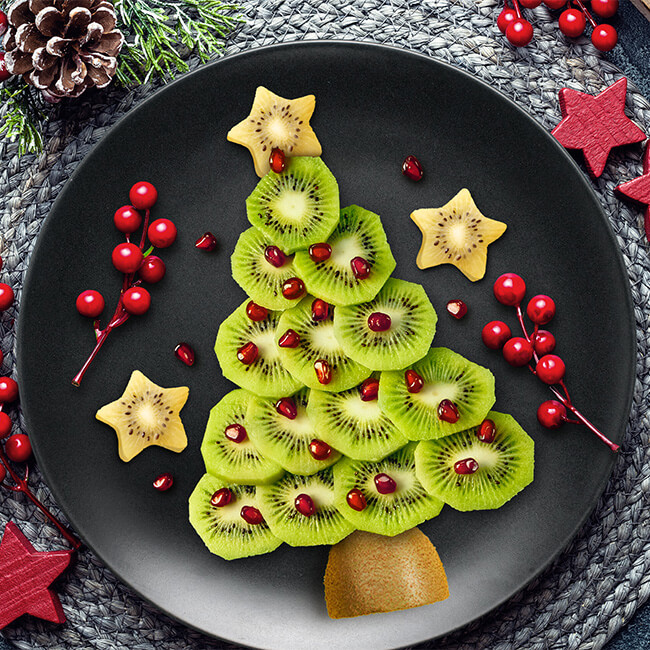 INGREDIENTS
5 Zespri™ Green Kiwifruit
1 Zespri™ SunGold™ Kiwifruit
100g pomegranate
Star-shape cookie cutter (optional or just use a knife)
METHOD
Cut the peeled Zespri™ Green Kiwifruit into 1-2 cm thick slices for the Christmas tree leaves.
Keep the skin in a good semicircle condition to be used as the tree trunk. (Use a spoon for easy-peeling!)
Arrange the Zespri™ Green Kiwifruit slices into a tree shape.
To make the star, cut a 2 cm thick slice of Zespri™ SunGold™ Kiwifruit with a cookie cutter or knife.
Place the Zespri™ Green Kiwifruit skin at the bottom as the trunk.
Decorate your Christmas tree with pomegranates.
Dig into a platter of delicious goodness!