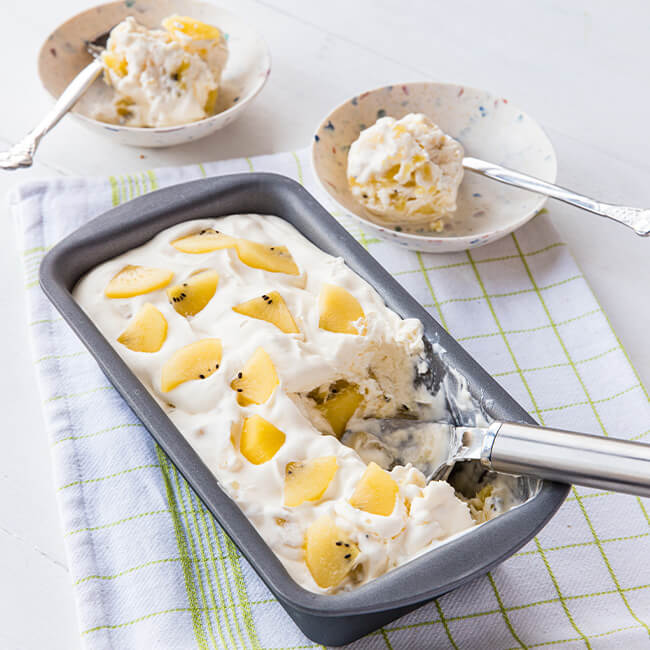 INGREDIENTS
5 Zespri™ SunGold™ Kiwifruit, peeled and chopped
175g sweetened condensed milk
1/2 teaspoon vanilla extract
300ml whipping cream

METHOD
You can either leave all the pieces of Zespri™ SunGold™ kiwifruit diced or puree half in a blender. Set aside.
In a small bowl whisk together sweetened condensed milk and vanilla, set aside.
Whip the cream until stiff peaks form, then combine with the vanilla or sweetened condensed milk mixture. Later, fold in the pureed and/or diced Zespri™ SunGold™ Kiwifruit, reserving a few pieces of chopped Zespri™ SunGold™ Kiwifruit to put on top.
Pour the mixture into a loaf tin.
Cover and freeze for at least 3 hours until frozen or overnight.