Who we are, what we do and why: 4 fascinating facts about Zespri™
Zespri Green kiwifruit

Zespri SunGold kiwifruit

Zespri
At Zespri™, we're incredibly proud of the high quality kiwifruit that we produce. Both of our varieties, Zespri™ Green and Zespri™ SunGold™, are bursting with irresistible flavour and natural goodness. So, what sets us apart from the rest?
1. Growers are our heart and soul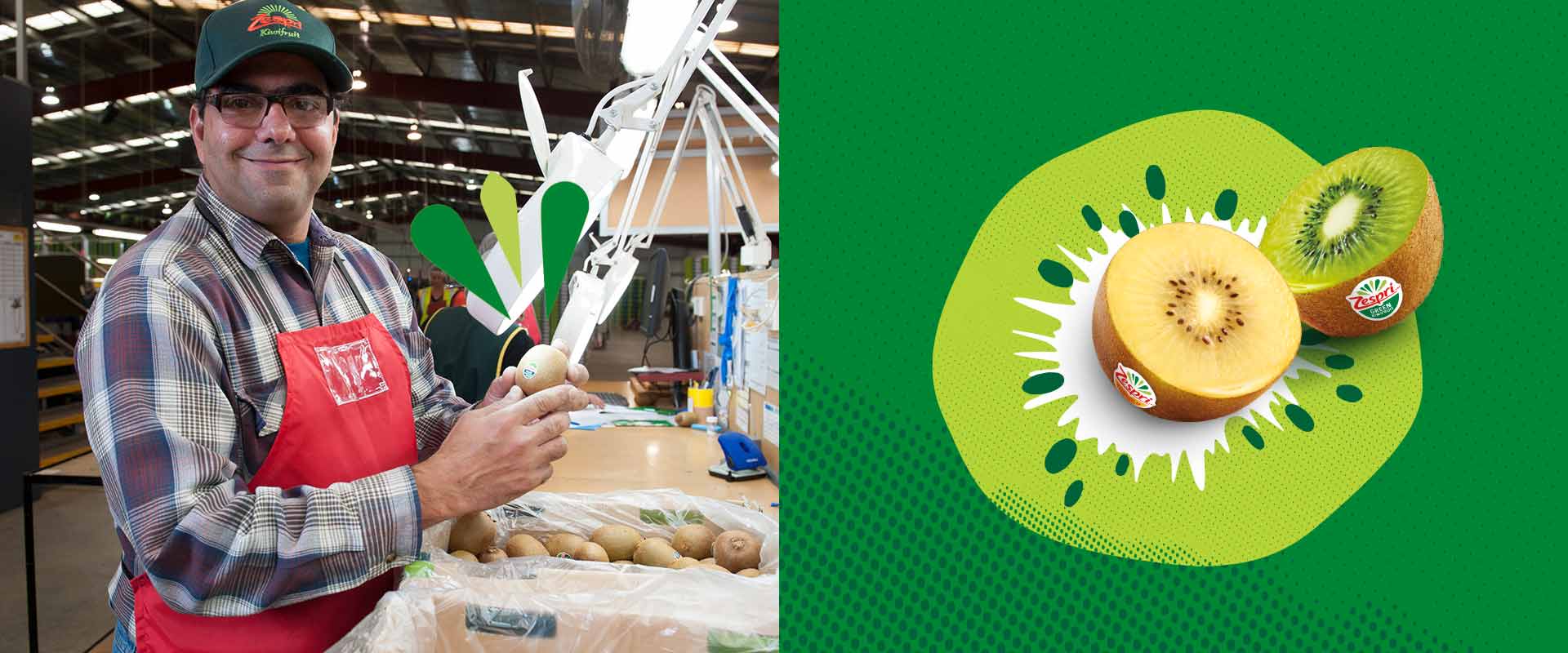 Without our dedicated growers, it would be impossible to produce the perfect kiwifruit. They are the ones who know the ideal conditions for Zespri™ kiwifruit: fertile, moist and slightly acidic soil, a sunny climate and not too much wind.
Did you know?
Zespri™ works with over 2,500 growers in New Zealand, 500 in Italy, 800 in Japan, 130 in Korea and 100 in France.
2. We're dedicated to flavour, quality and freshness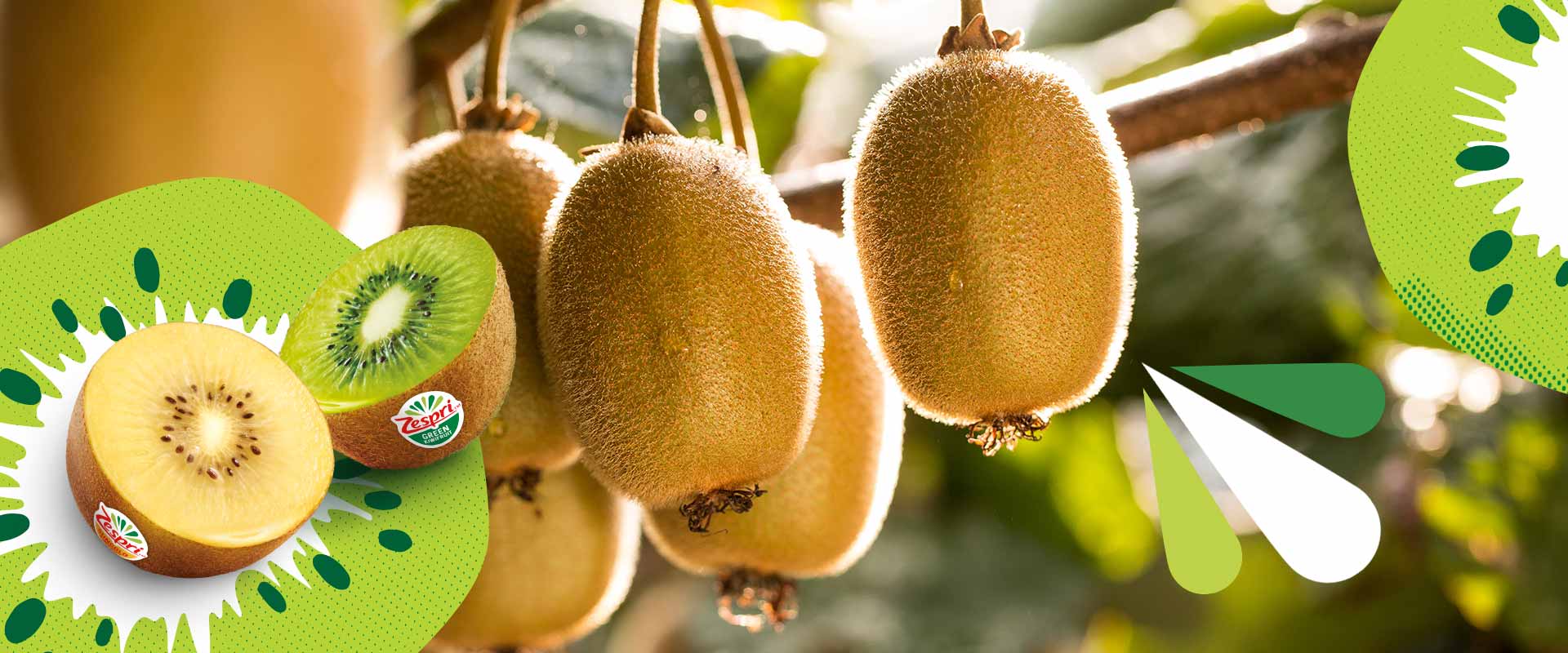 At Zespri™, our kiwifruits are made in partnership with Mother Nature. That's why we make sure we hold ourselves to the highest standards to create a true difference in the quality of our fruit. Every step of the process is carefully managed – from cutting edge techniques in the orchards through to the end of the supply chain. The result? Fresh kiwifruit that are delivered in perfect condition – every time.
3. The environment is always on our mind
We know that as far as sustainability is concerned, there is always more that companies can be doing. Our consumers expect this of us, as we do of ourselves. That's why we are committed to bold sustainability targets.
One of our current goals:
Zespri™ packaging will be 100% recyclable, reusable or compostable by 2025.
4. We believe in making your healthy irresistible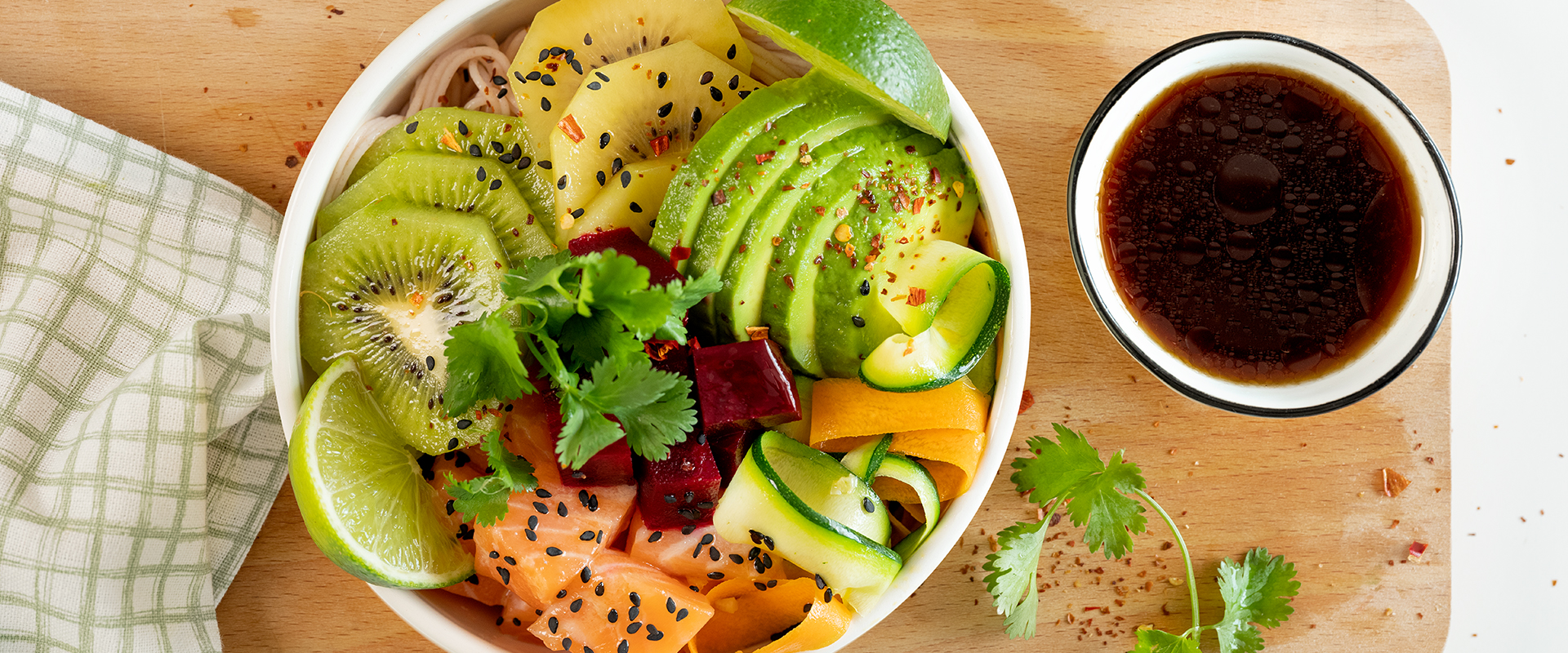 We know the best way to help people eat better and live healthier is to provide them with nutritious choices that are also fun and delicious. The colourful Zespri™ Green and Zespri™ SunGold™ kiwifruits brighten up any snack or meal – making it easy to feed your family in the way that you want.
Have you tried?
Poke, a traditional Hawaiian dish served in a bowl, is becoming increasingly popular with those looking for a healthy meal high with superb flavour. Our signature version combines noodles, salmon, avocado, vegetables and BOTH varieties of Zespri™ kiwifruit! Enjoy...