SO SMALL, YET JUST 1  ZESPRITM  SUNGOLDTM 
KIWIFRUIT PROVIDES 100% OF YOUR DAILY
VITAMIN C.
A kiwi a day helps you meet your recommended daily nutrient intake.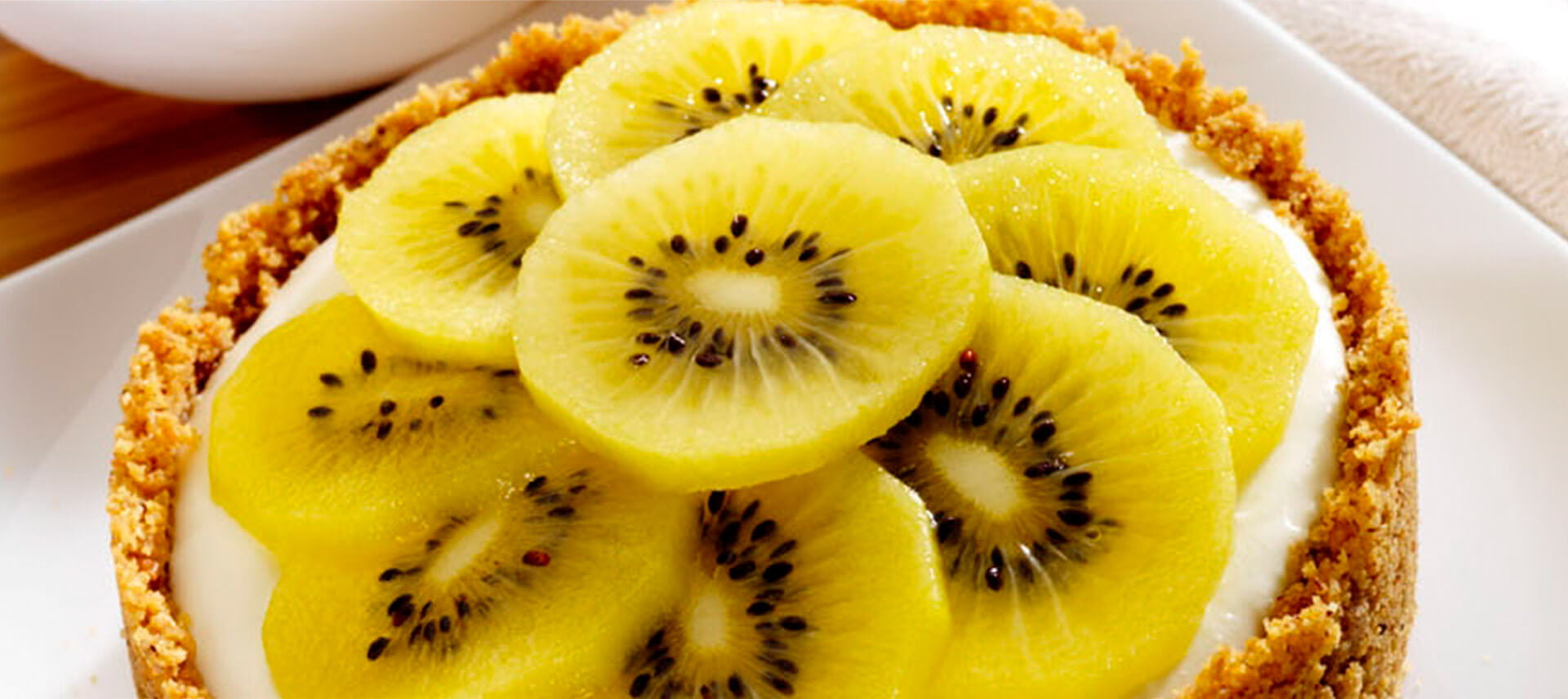 VITAMIN
C
Vitamin C is essential to our good health, but our bodies can't produce it naturally, so we have to get it from our daily diet. Zespri™ SunGold™ Kiwifruit are a good source of vitamin C, and just 1 juicy SunGold™ Kiwifruit contains 100% of our daily requirements.
LOW
GI
Zespri™ SunGold™ Kiwifruit's Glycaemic Index Value is 48.
SOURCE OF
VITAMIN E
A serving of SunGold™ Kiwifruit™ is a source of Vitamin E that contributes to cell protection from free radical damage & normal growth and development in children.
Load up on
POTASSIUM
Zespri™ SunGold™ Kiwifruit contain potassium, which is necessary for normal water and electrolyte balance, contributes to normal muscle function & normal functioning of the nervous system.
GOOD SOURCE OF
FOLATE
Folate is necessary for normal blood formation and normal cell division. It also contributes to normal growth and development for children and contributes to maternal tissue growth during pregnancy.
THE POSSIBILITIES ARE 
ENDLESS