4 reasons why family meals can help you feel young and full of vitality
Zespri SunGold kiwifruit

Nutrient rich

Children
There is nothing more invigorating than spending time with the younger generation. We often think they have a lot to learn – but often they teach us just as much! That's why we love to create healthy and fresh menus that can be enjoyed by the whole family. Not only will they satisfy your hunger, but they'll leave you feeling full of life…
1. Positivity and optimism are contagious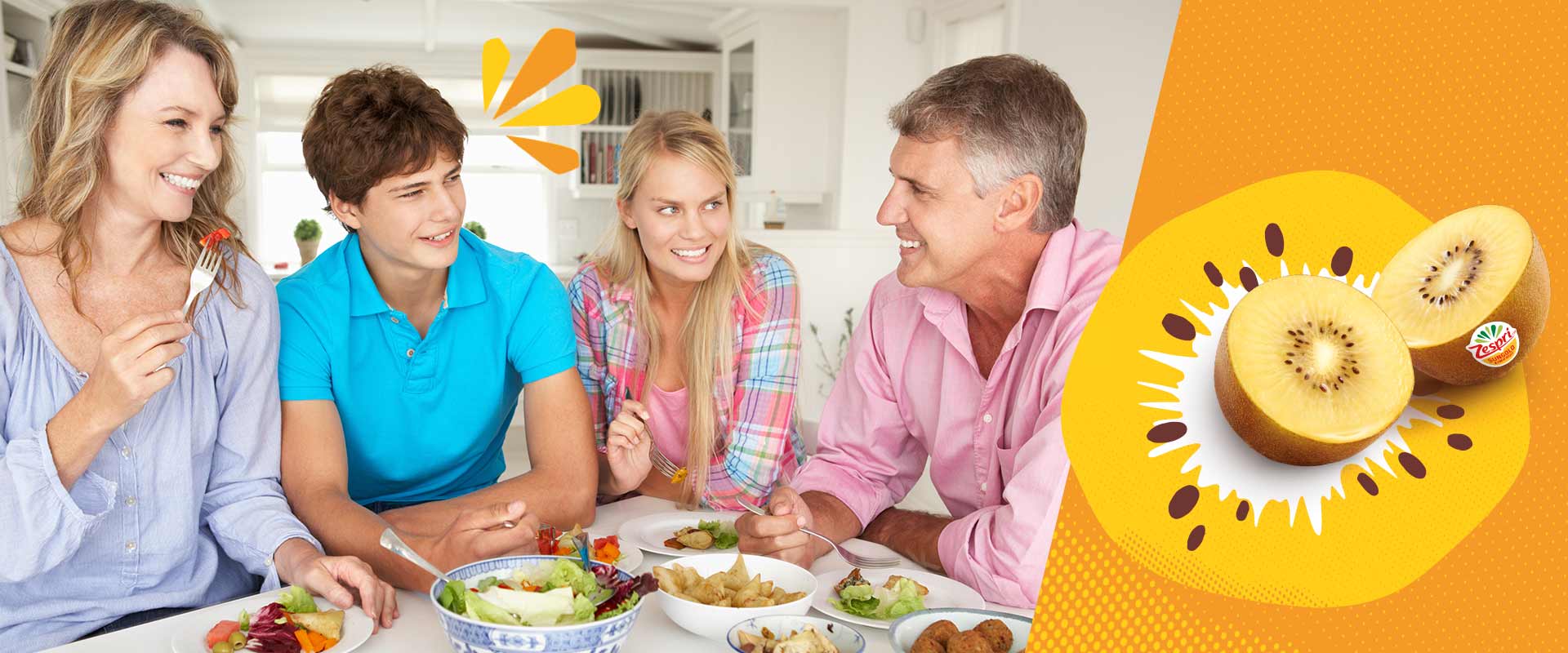 Do you remember the energy and enthusiasm you had for life in your younger years? Spending time with people of all ages can remind us to stay hopeful and open-minded. Use mealtimes to ask questions – and more importantly – to listen!
Mealtime icebreakers:
Who would you invite to your dream dinner party?
What would you cook?
What 5 ingredients would you take to a desert island?
What word would you use to describe the taste of a Zespri™ SunGold™ kiwifruit?
2. New ideas are refreshing
The younger generation love to get creative in the kitchen. Let them inspire you with fresh ingredients or unusual combinations (don't forget – Zespri™ SunGold™ kiwifruit taste delicious in both sweet and savoury dishes). If you have teenagers in the family, they can even do the meal planning and shopping – it's a great way to teach them about the importance of eating healthily on a budget. And of course, it's also an opportunity to put your feet up and relax!
3. It's not just Me, Me, Me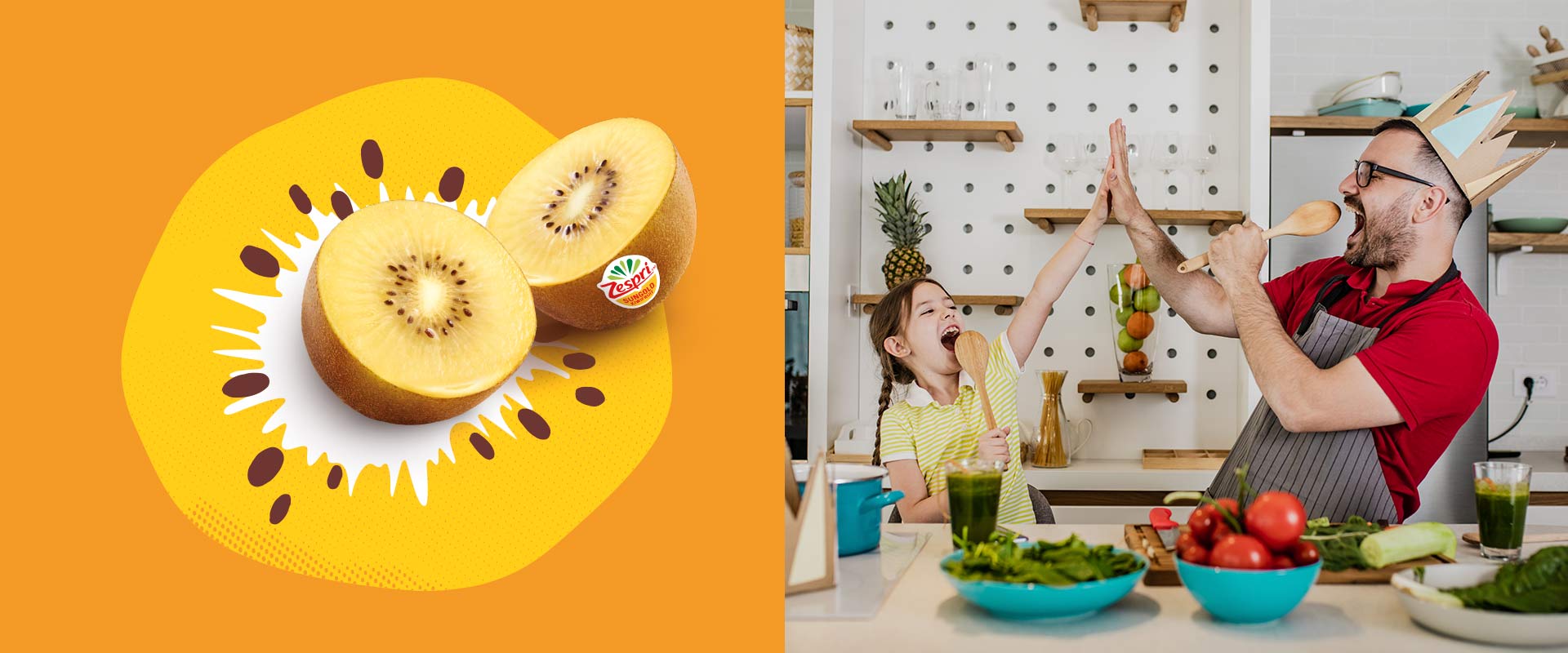 Throughout history, older people have often accused those younger than them of being lazy, entitled or selfish. But the truth is, when it comes to eating in a way that is healthy and sustainable, they are often ahead of the game! Many young people care deeply about what they put in their bodies and have real concerns about processed foods. For this reason, they'll love dishes made with Zespri™ SunGold™ kiwifruit. Not only is it golden and gloriously sweet, but it's natural and nutritious.
4. Every day is a new day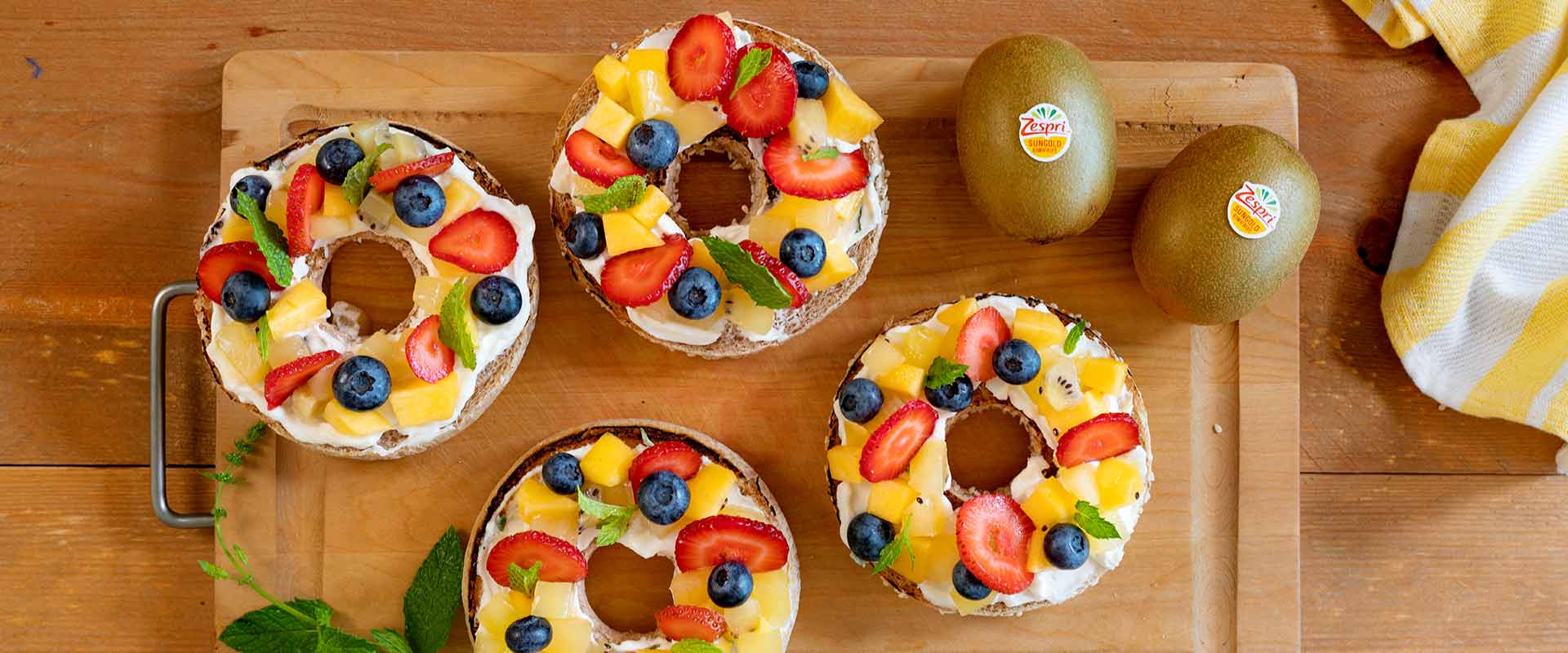 Breakfast is one of the best moments to feed the family. In the warmer months, we love to eat the first meal of the day outdoors, whether that's in a garden or on a rug in a local park. There is nothing more revitalising than a breath of fresh air! This recipe for fruit pizza bagels is the perfect start to a hot summer day. Full of goodness, flavour and vitality, it's a lighter option that will people of all ages will enjoy.