3 reasons why kiwifruit can help strengthen your natural defences
Zespri SunGold kiwifruit

Nutrient rich

Vitamin C

Other Benefits
Let's start with a quick quiz. Choose the phrase that best describes how 'in tune' you are with your own immune system:
a) It's all a mystery to me – I can never figure out why I feel more tired on certain days
b) It's not rocket science – sleep and exercise are all you need to worry about
c) It's a top priority – I know which foods and lifestyle choices can boost my defences and top up my energy levels
If you answered C, then you should probably be writing this blog post! If you answered A or B however, keep reading to discover some tips and tricks that will have you feeling recharged and revitalised in no time.
1. Build defences with nutrient rich foods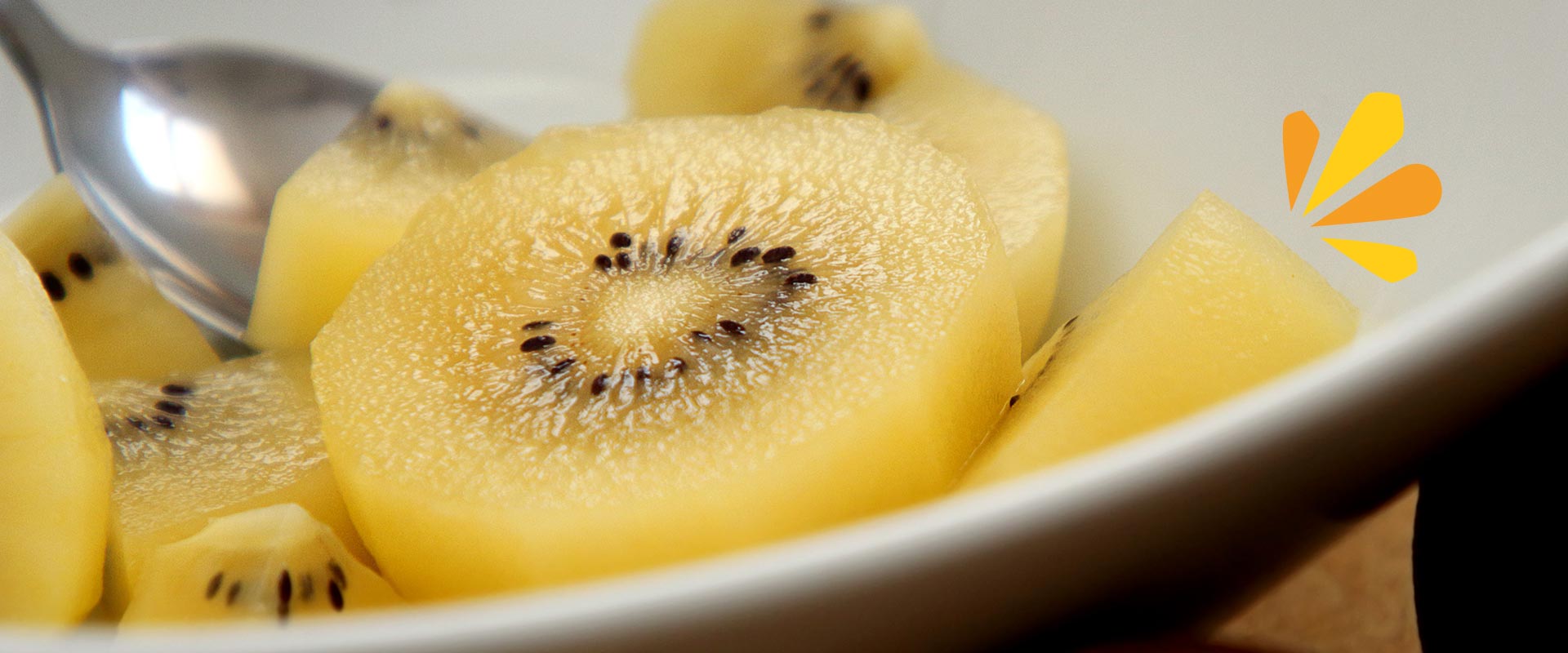 SunGold™ kiwifruit is packed with vitamins and minerals. Whilst it is true that physical exercise and a solid night's sleep are important for maintaining a healthy immune system, good nutrition is also a must-have. And what could be more naturally full of vitamins and minerals than a piece of ripe and juicy fresh fruit? Zespri™ SunGold™ kiwifruit are a delicious way to feed your natural defences. In fact, their surprising sweetness makes your healthy irresistible!
2. Increase immunity with Vitamin C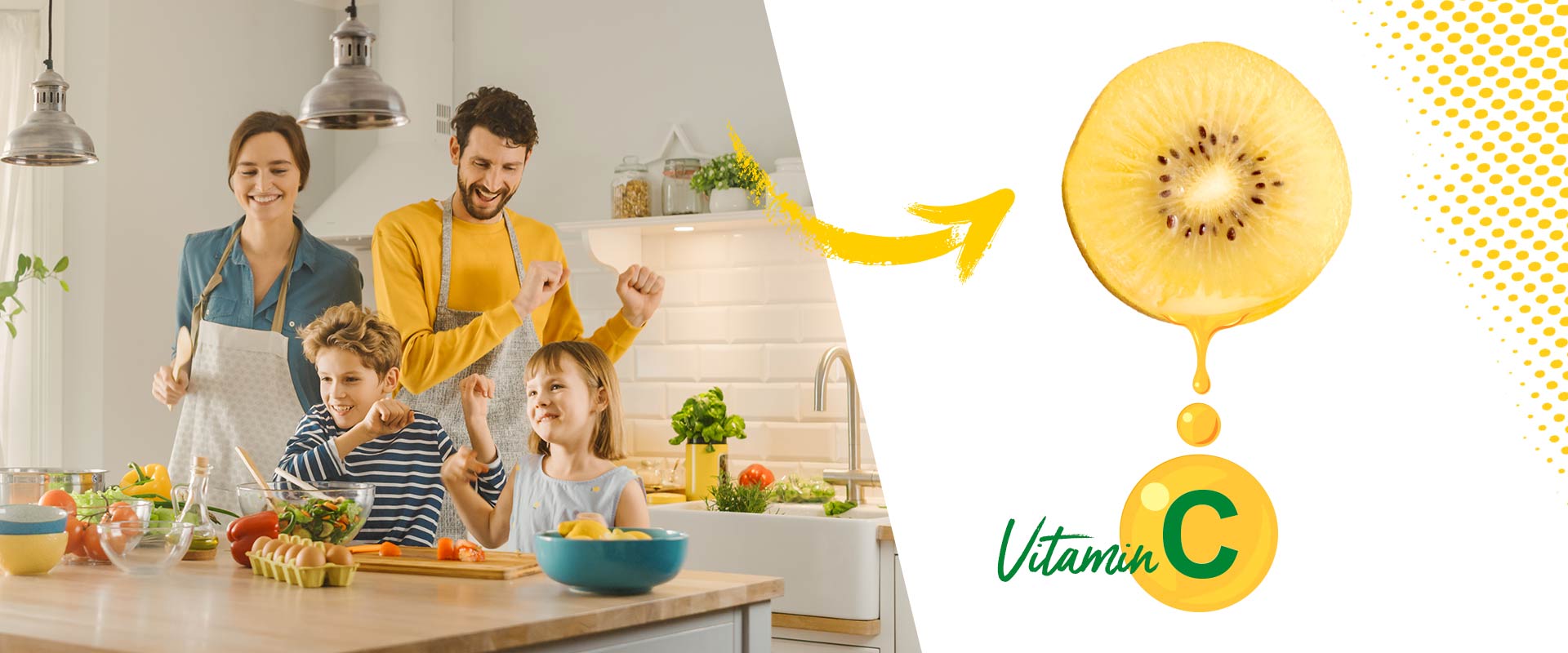 One piece of SunGold™ kiwifruit provides 100% of our daily essential needs. Vitamin C is a wonder nutrient that has many benefits for our health and wellbeing. Not only can it keep our immune system strong, but it can help us to feel less tired and fatigued. Out of all fruits, SunGold™ kiwifruit contains one of the highest levels of vitamin C.
FUN FACT!
The skin of a Zespri™ SunGold™ kiwifruit is smooth, hairless, and full of vitamin C. This means it provides:
- Protection to the juicy golden flesh lying underneath
- Extra levels of a nutrient that can help protect our body in numerous ways
3. Eat together for a natural boost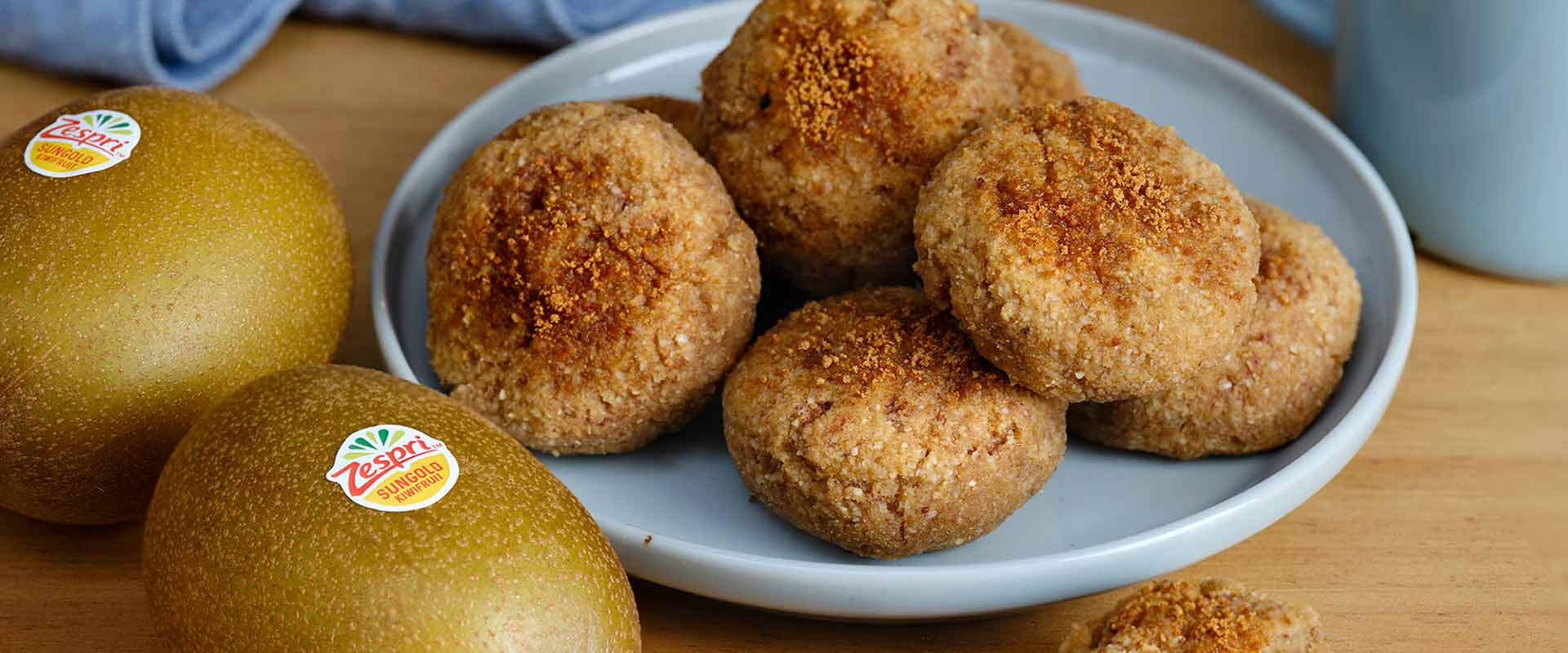 The stronger we feel, the healthier we feel. But boosting our 'defences' is not just a physical challenge - it's also a mental exercise. What activities help you to feel recharged and ready for anything? For us, a shared meal of flavoursome food with family and friends is a guaranteed way to put a spring in our step. There's no better place to start then breakfast – so why not prepare a batch of banana bread and Zespri™ SunGold™ kiwifruit biscuits. Made with almonds, coconut sugar and cinnamon, they taste amazing with a mug of freshly brewed coffee. Let the day begin!