5 snacks featuring kiwifruit as the superfood star
Zespri Green kiwifruit

Nutrient rich
What makes a food a SUPERfood?
If you ask the internet, you'll probably be told that it's all about health: superfoods are often defined by the number of nutrients they contain or the number of benefits they can bring to our bodies and minds.   
But if you ask any kid or teenager (or honest adult!), they'll probably tell you it's all about deliciousness: foods are super when they taste great and bring enjoyment to each and every eating occasion.
Now, we don't like to boast – but we think that makes Zespri Green kiwifruit a SUPER SUPER superfood!
After all, who else is so good at making your healthy delicious? We're talking about a fruit that's a nutritional powerhouse, and not to be underestimated. It's easy to use as part of a snack, meaning you get tons of your daily minerals and vitamins with very little effort.
Keep reading for 5 recipes with superfoods that let our star ingredient shine…
1. Crispy salmon with chicory and Zespri Green kiwifruit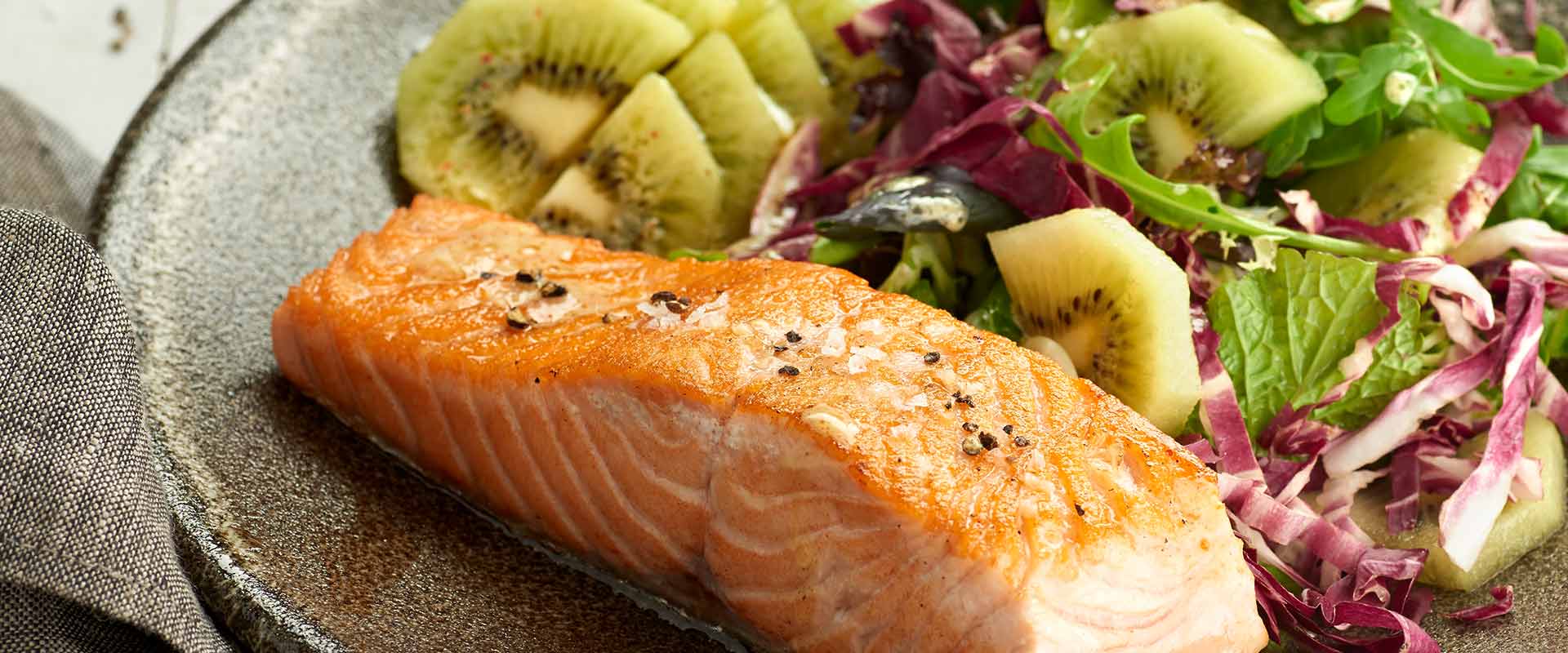 Salmon is a source of many nutrients, including omega-3 fatty acids. Chicory is also full of polyphenols – a powerful micronutrient. Combine that with Zespri Green kiwifruit and you've got three superfoods in one delicious dish! We recommend dividing it into handy snack portions that you can take on a picnic or a walk in the park.
2. Aubergine dip with Zespri Green kiwifruit, garlic, herbs and nuts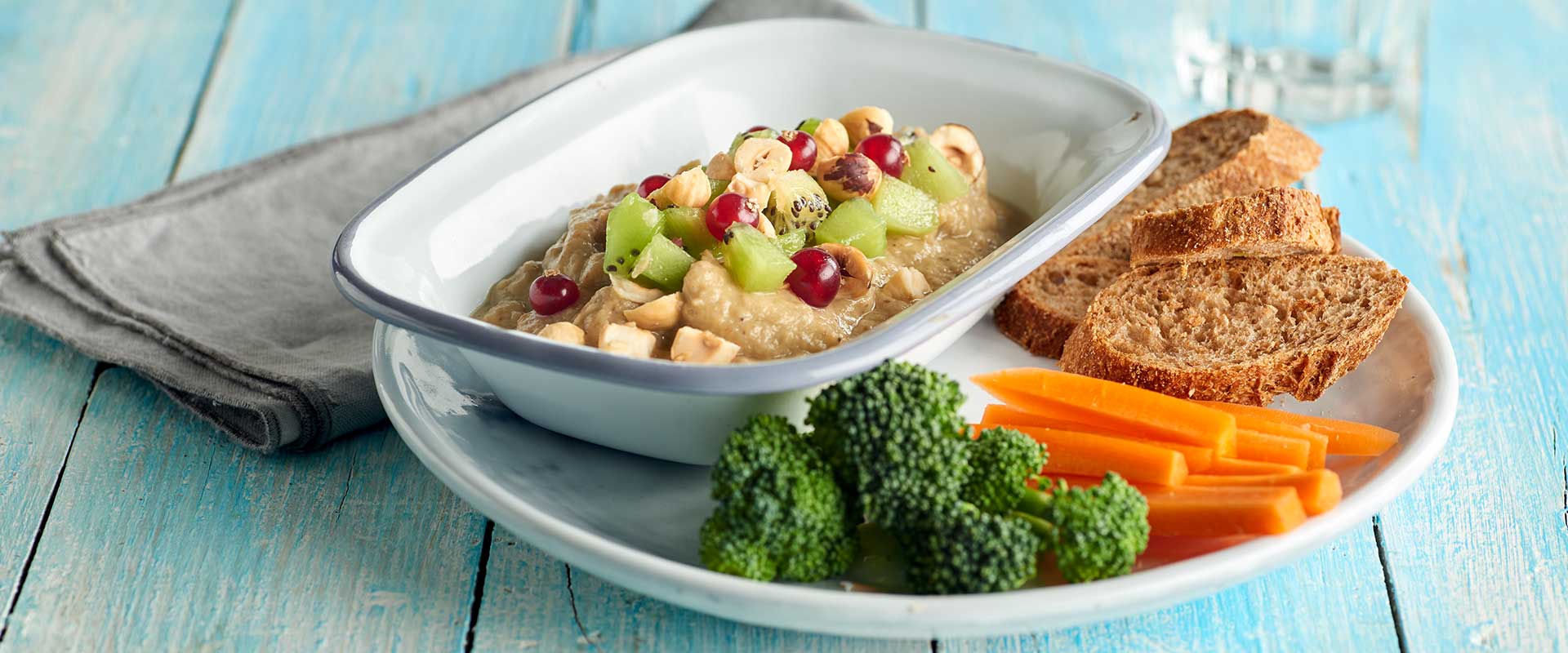 Nuts and seeds contain loads of fibre and healthy fats. And just like kiwifruit, they have antioxidant properties that can increase vitality levels. Want to make this even more healthy and delicious? Serve the dip with a selection of crudites – we love celery sticks, red pepper and baby carrots.
3. Traditional oats with Zespri Green kiwifruit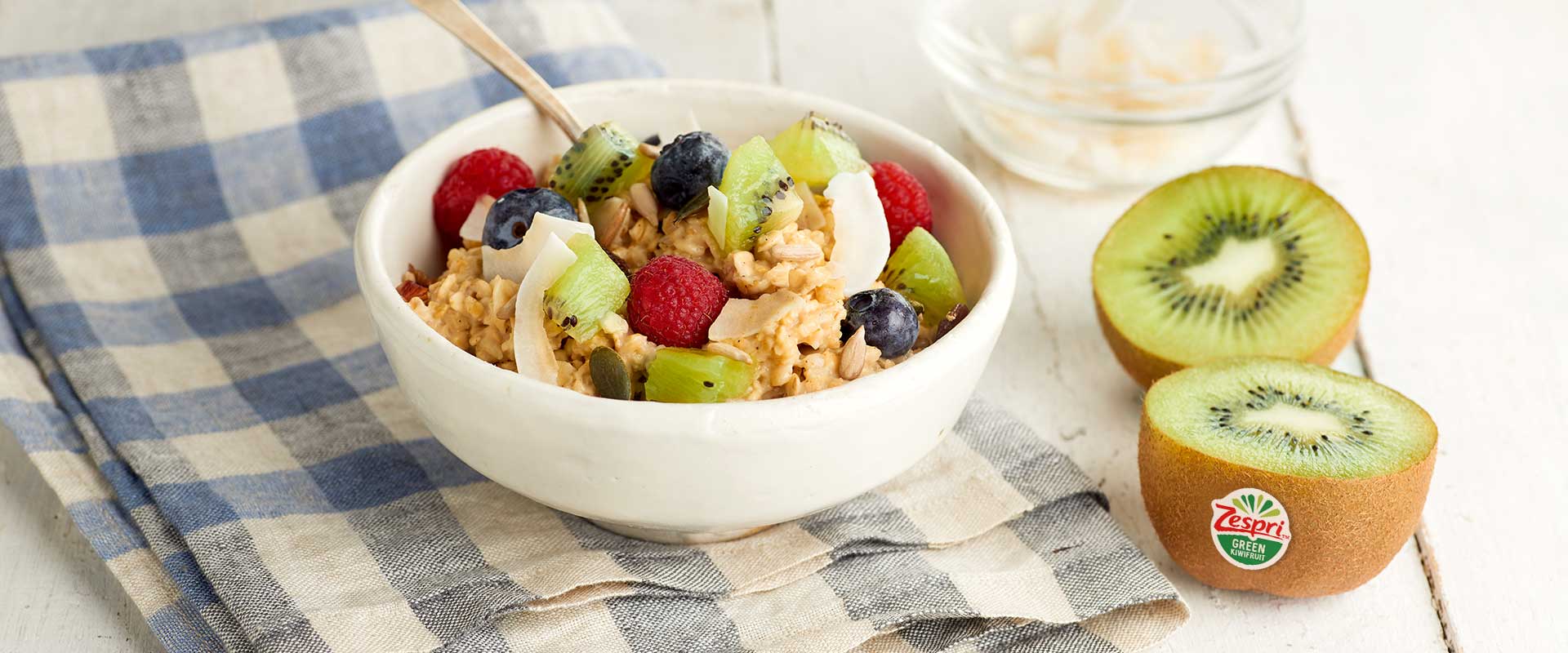 Like kiwifruit, oats are a superfood loaded with fibre, vitamins, and minerals. They only take a few minutes to cook, which makes this bowlful of goodness the perfect mid-morning or afternoon snack. You can also play around with the other ingredients: try different combinations of dried fruit and nuts to create your very own superfood sensation!
4. Toast with poached egg and Zespri Green kiwifruit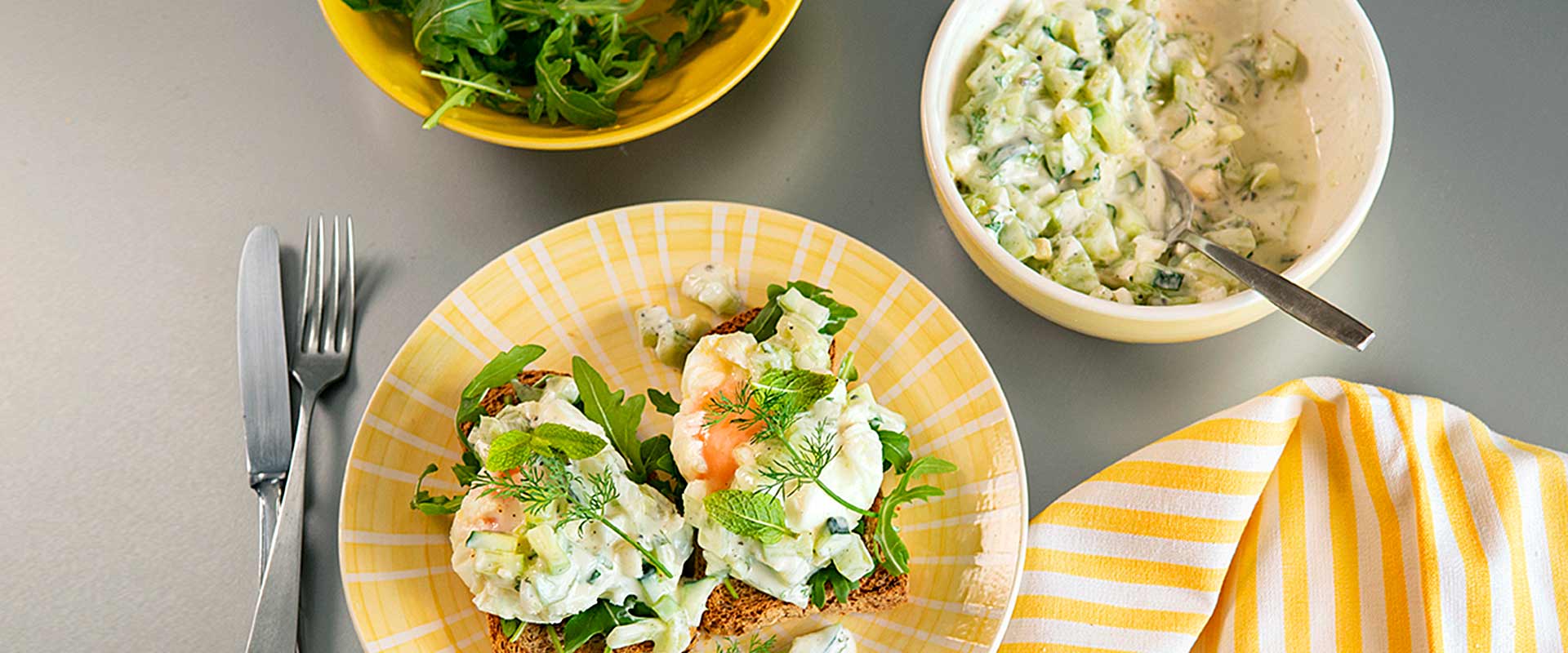 This energising snack is a true crowd pleaser – especially with kids who've been running around outside all day. Eggs are considered to be one of the healthiest foods around, and their colour and flavour are a wonderful complement to the sharp tang of Zespri Green kiwifruit.
5. Spicy kiwi dip with jalapeño and home-made tortilla chips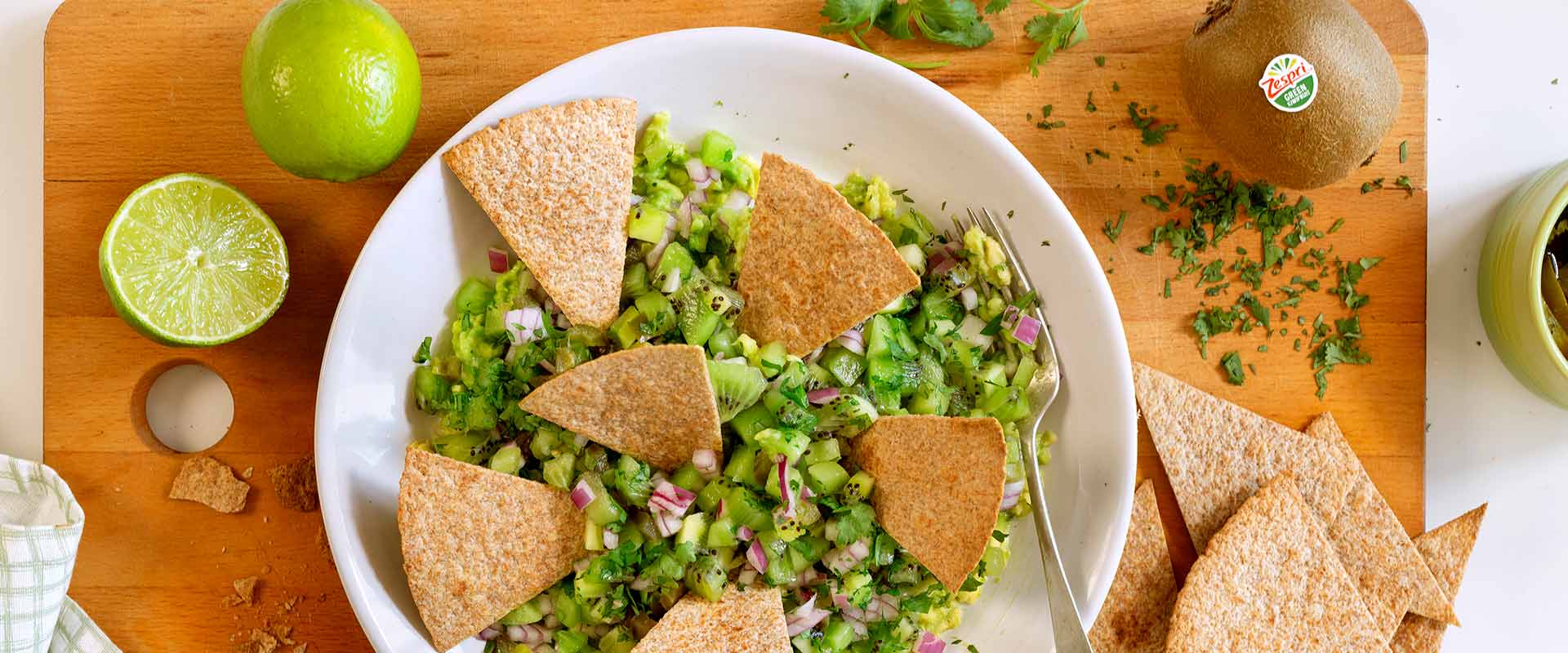 When life is busy, it's easy to reach for ready-made dips and chips. But if you want to maximise taste and nutrition, homemade is always the answer! This superfood snack recipe is quick to make and packs a punch. Plus, jalapenos are low in calories and full of vitamins, minerals, fibre and antioxidants.