How adventurous is your kiwifruit routine?
Zespri Green kiwifruit

Zespri SunGold kiwifruit

Nutrient rich
It's time for a quick quiz!
Question: Which of the following best describes you?
I scoop or slice my kiwifruit
I brighten up my meals with kiwifruit – especially at breakfast when I add it to yoghurt or mix it up with some granola
I think everything tastes better with kiwifruit! I regularly cook with it, creating delicious breakfasts, lunches, snacks and desserts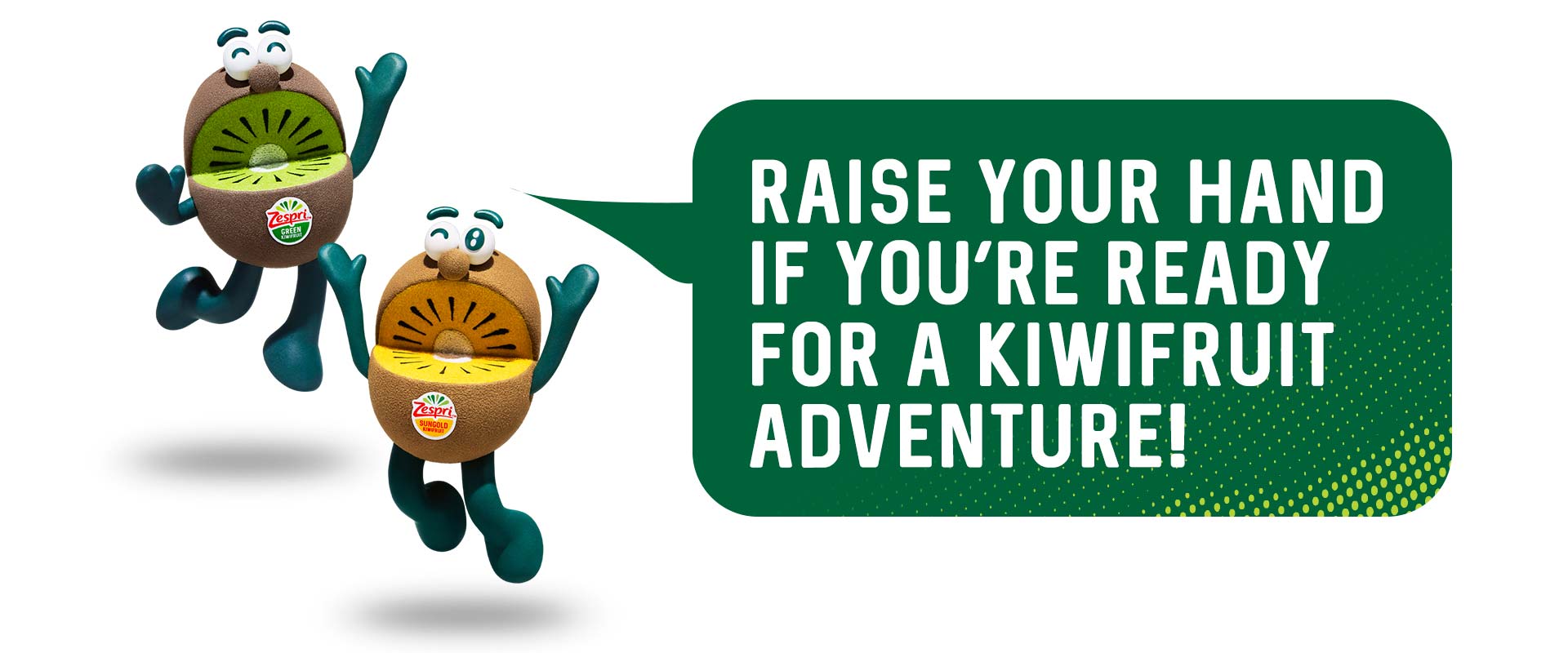 Match your answer to the description below:
As a kiwifruit purist, we salute you! Sometimes there is nothing better than a kiwifruit and nothing but a kiwifruit. But if you feel like changing this up a little bit, keep reading for some quick and tasty ways to add a little more adventure to your routine.
You've started to explore the flexibility of kiwifruit and already know how it can add a delicious tang to your morning. Now's the time to explore how it can be included in the rest of your day – have you thought about trying a breakfast kiwifruit smoothie for example? Keep reading for inspiration!
You're a true adventurer! Now that you've open to all that kiwifruit can offer, it's time to explore your passion for getting creative in the kitchen. Hopefully this blogpost will provide you with some new ideas that you can add to your repertoire.
Adventure 1: Frozen and fabulous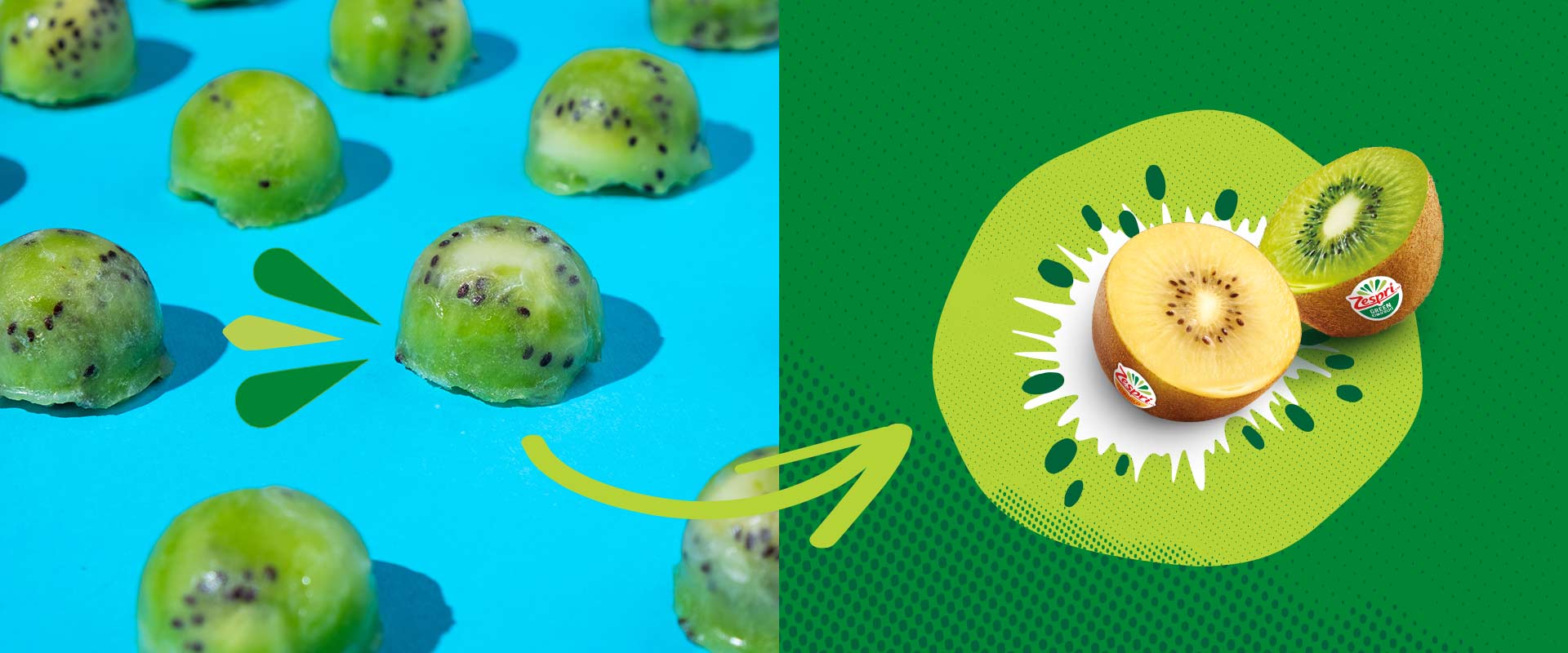 Create healthy snacks that are ready when you are. Both Zespri™ Green and Zespri™ SunGold™ kiwifruit can be frozen sliced or whole. This means you can keep them for longer at home. You can also add apple juice of fizzy water to some pureed kiwifruit and pour into a mould or ice cube tray for instant refreshment.
Adventure 2: Smooth and succulent
Drink your daily dose of vitamins. Smoothies are a family favourite. Most people make them in the morning, but actually they are a great pick-me-up in the afternoon or even as a healthy dessert. You'd be amazed how many inventive combinations there are. We like adding kiwifruit to oat milk and combining it with other plant-based ingredients like strawberries, bananas, nuts and seeds.
Adventure 3: Energetic and exquisite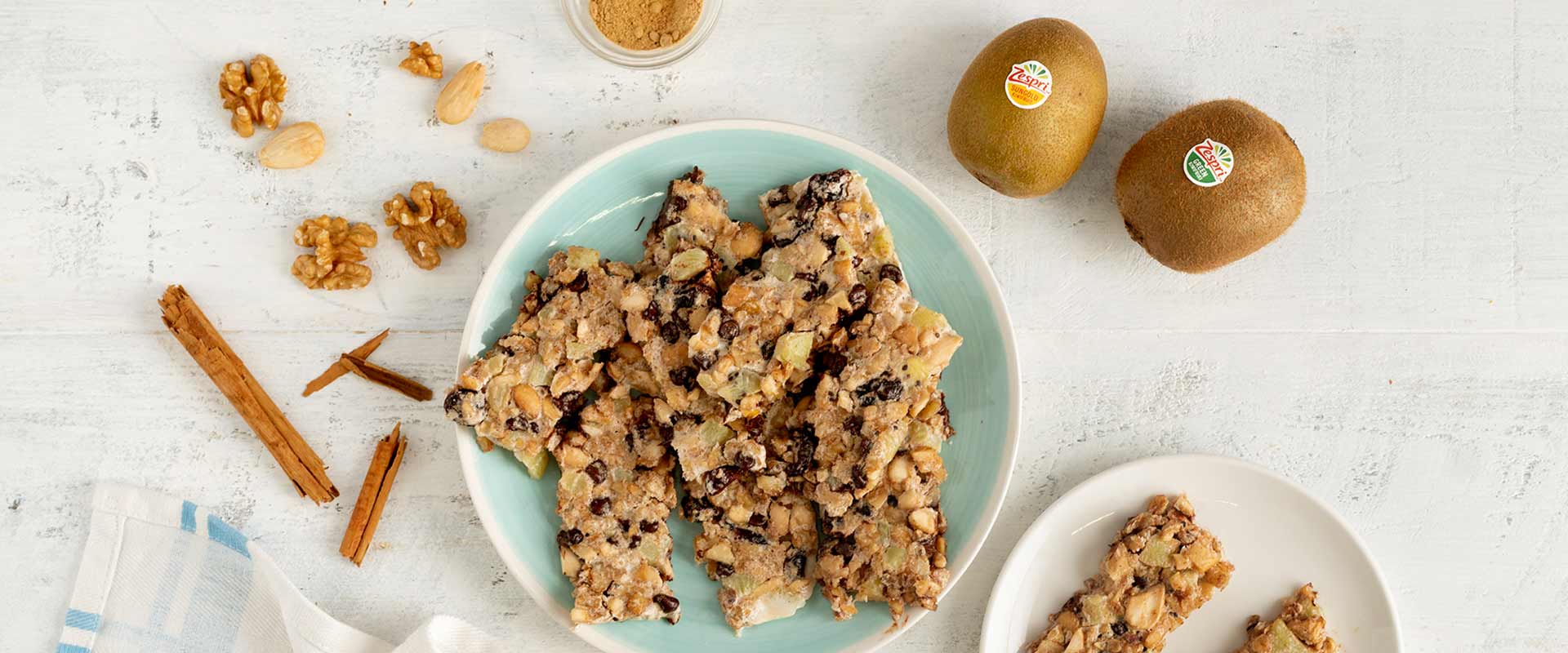 Fuel up your working day. Whether you're working from home or heading out for the daily commute, this sugar-free kiwifruit bar is your secret weapon! Made with walnuts, cranberries and cinnamon, it will even satisfy your after-dinner sweet tooth. Of course, as kiwifruit adventurers, feel free to add your own twist to the recipe. Once cooked, the bars can be cooled and kept in the fridge, so you can enjoy for the whole week.