Quiz: What's your personalised fibre plan?
Zespri Green kiwifruit

Fibre
It's time for a quick quiz!
Warm-up question: Which of the following foods are rich in fibre?
Fresh fruits such as Zespri™ Green kiwifruit
Whole grains such as oatmeal and quinoa
Nuts and seeds such as almonds
All of the above
Answer: 4!
Well done if you got the answer right! There are a surprisingly large number of foods with a lot of fibre in them. This is good news for your health, as when it comes to fibre, including a little bit more in every meal or snack is the easiest way to ensure you are getting enough of this essential daily diet. In this post, we will help you identify the fastest fibre hacks suited to your personal preferences.
Q1: Do you eat your five a day?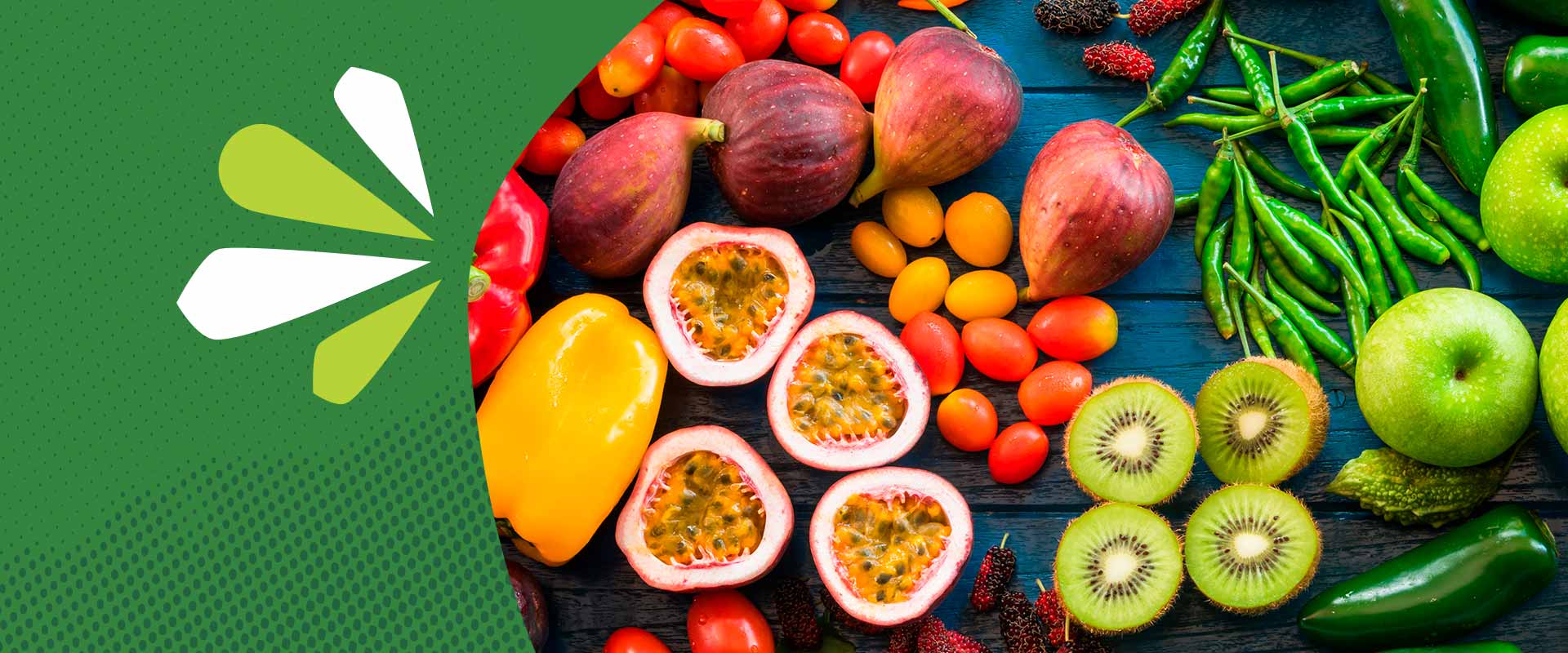 Zespri™ Green kiwifruit counts as one! If you don't get at least five pieces of fruit and vegetables a day, then it's time to start snacking! A-mid morning or afternoon kiwifruit is a delicious way to increase your intake. Plus, you can personalise the way you eat it. Some prefer to scoop, others like to slice and snack. You can even eat the skin if you are feeling adventurous – that's the part with the most fibre!
Q2: What's your favourite high-fibre snack?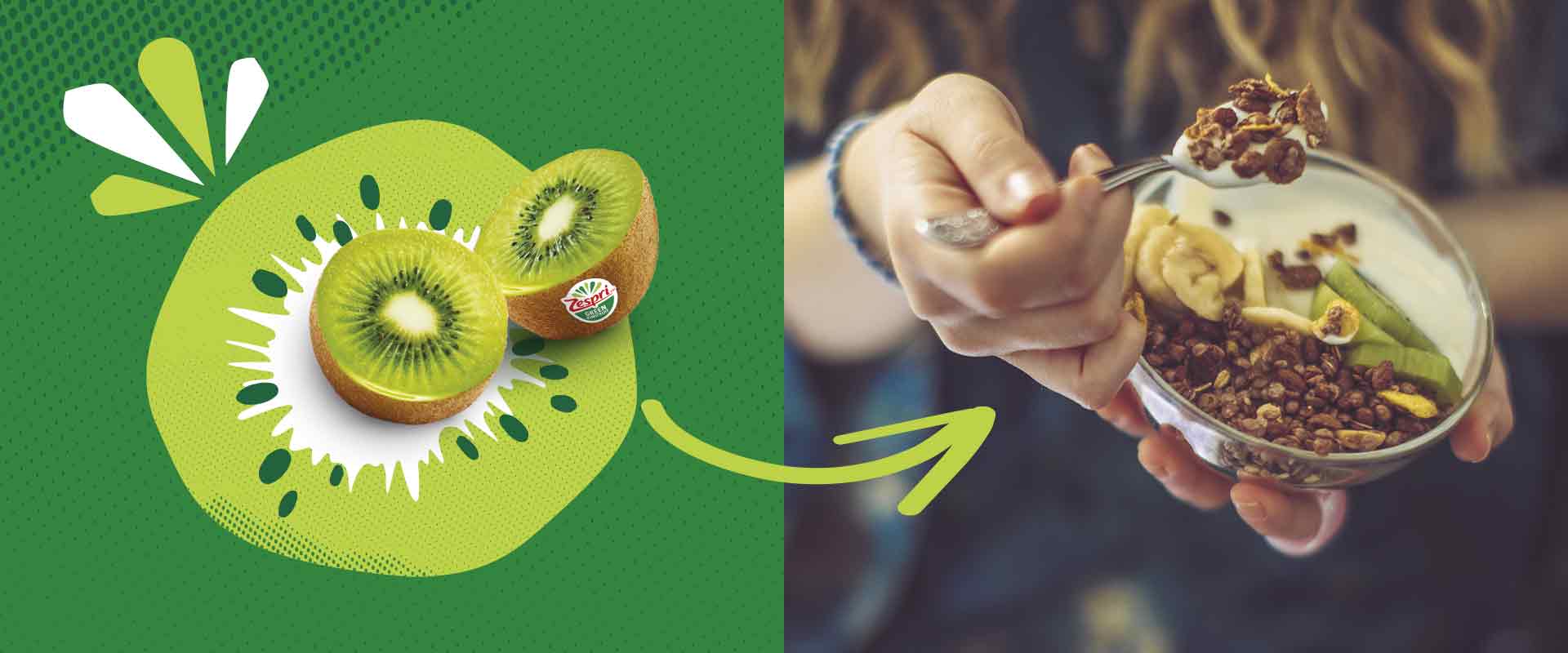 Get more nutrition in each bite with Zespri™ Green kiwifruit. If you snack on fresh fruits and vegetables, then keep doing what you're doing! The dietary fibre found within is great for your digestive health and comfort. If you prefer a carbohydrate-based snack such as toast, try swopping white bread for wholemeal for some extra fibre. Better yet, spread it with some irresistible kiwifruit jam!
Q3: Do you love a sprinkle of nuts or seeds?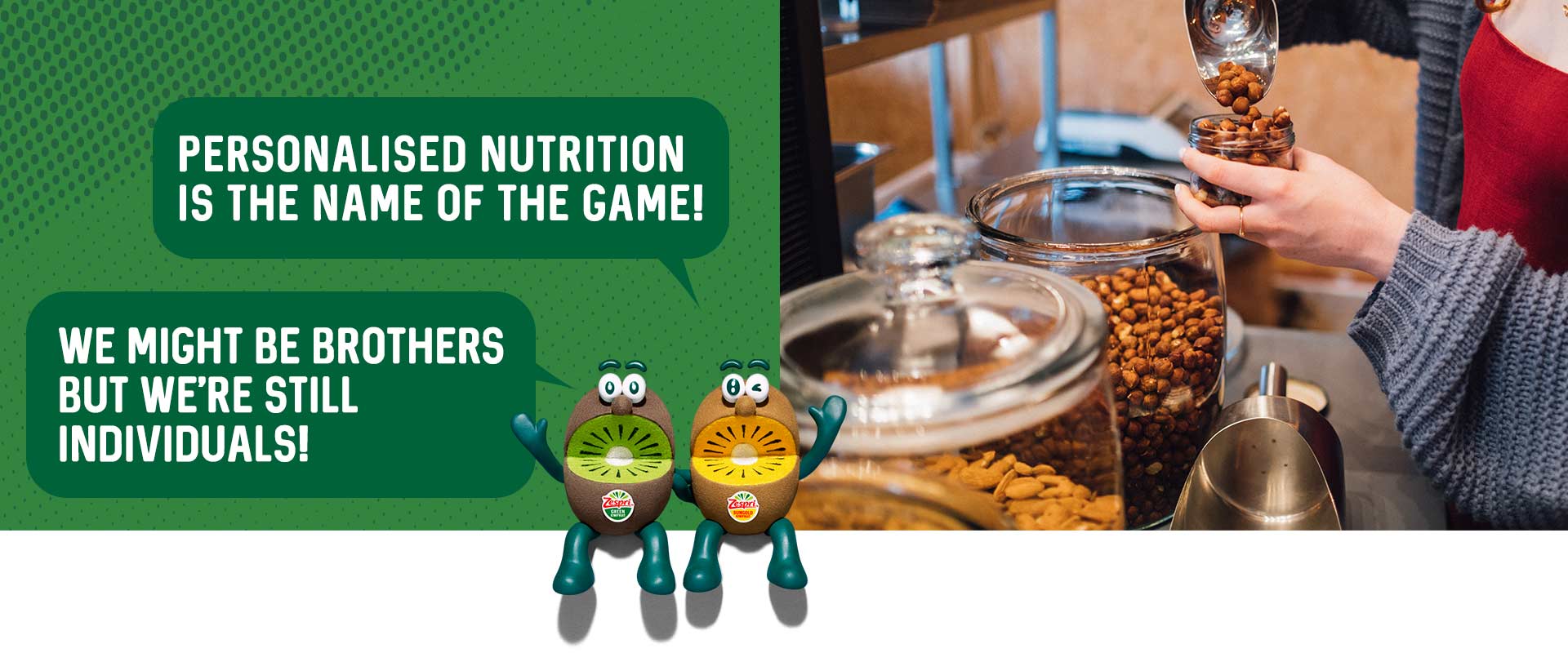 Zespri™ Green kiwifruit tastes great with both! Well done if you add nuts or seeds to your snacks on a daily basis. Not only does it give everything a satisfying extra crunch, but it adds fibre quickly and healthily. What about a kiwifruit yoghurt with flaxseeds? Dried fruit is also a good source of fibre - did you know you can create your own dried kiwifruit snacks in the oven in minutes?
Q4: Do you embrace small changes?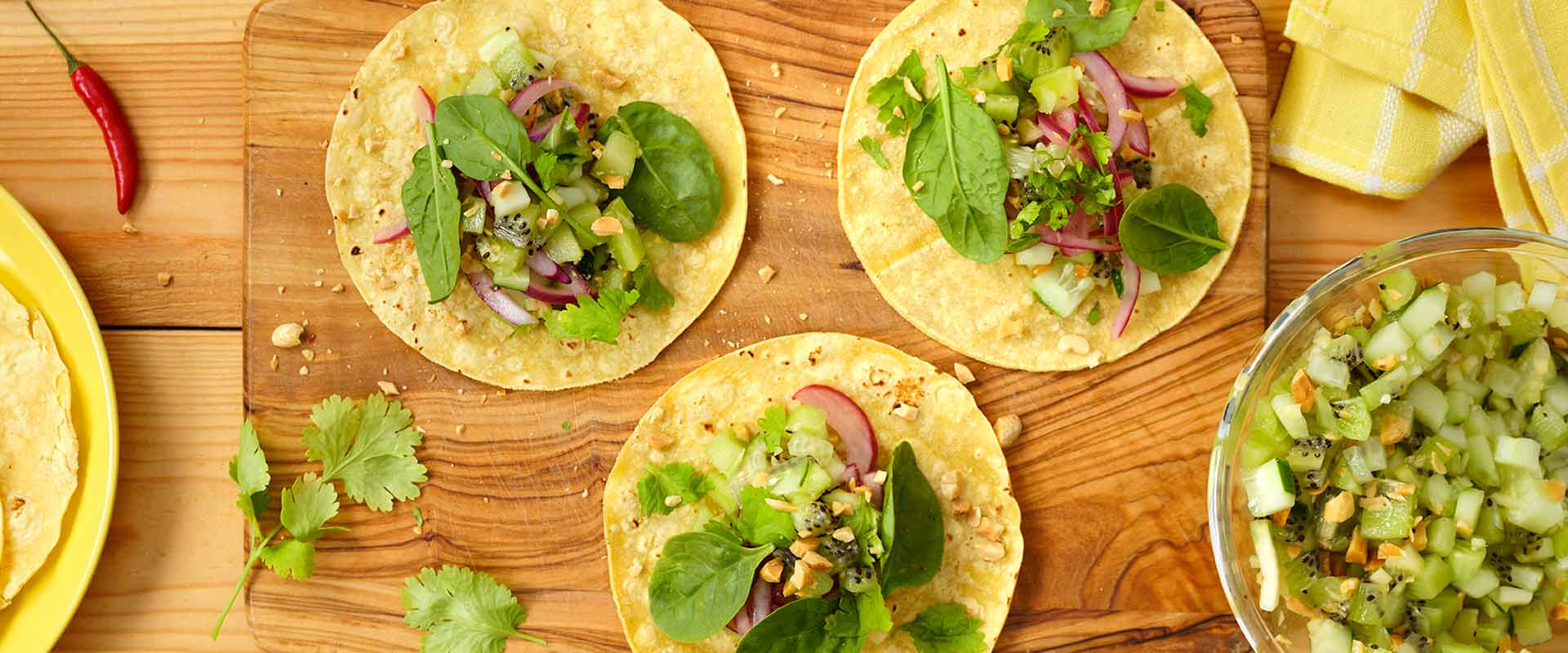 Just 1 Zespri™ Green kiwifruit a day brings big benefits. Not only does Zespri™ Green kiwifruit add prebiotic fibre to your daily diet, but it contains actinidin and water. Together, this unique combination of components supports your digestive wellness. All you have to do is use one or two to create yourself a delicious snack that suits your individual taste buds! We love these vegan tacos with kiwifruit, cucumber, spinach, ginger and peanuts. Feel free to personalise the ingredients to your liking – find the fun in adding fibre to your daily diet!