Why is the yellow kiwi a ray of sunshine this World Digestive Health Day?
Zespri SunGold kiwifruit

Fibre

Vitamin C
There's a lot to celebrate in May. To begin with, the end of spring marks the start of the yellow kiwi season, which means that the gloriously sweet Zespri™ SunGold™ is back! The 29th May is also World Digestive Health Day, which is an important date in the calendar for anybody with an interest in nutrition and wellbeing. Together, these two events mean one thing: it's time to make your healthy irresistible…
If you've never tried a Zespri™ SunGold™ kiwifruit before, you might be wondering if there is any difference between our yellow and green varieties. Both are tasty and delicious, but they are also unique. Here are three reasons why the yellow kiwi is a ray of sunshine this World Digestive Health Day…
1. Zespri™ SunGold™ kiwifruit will surprise your taste buds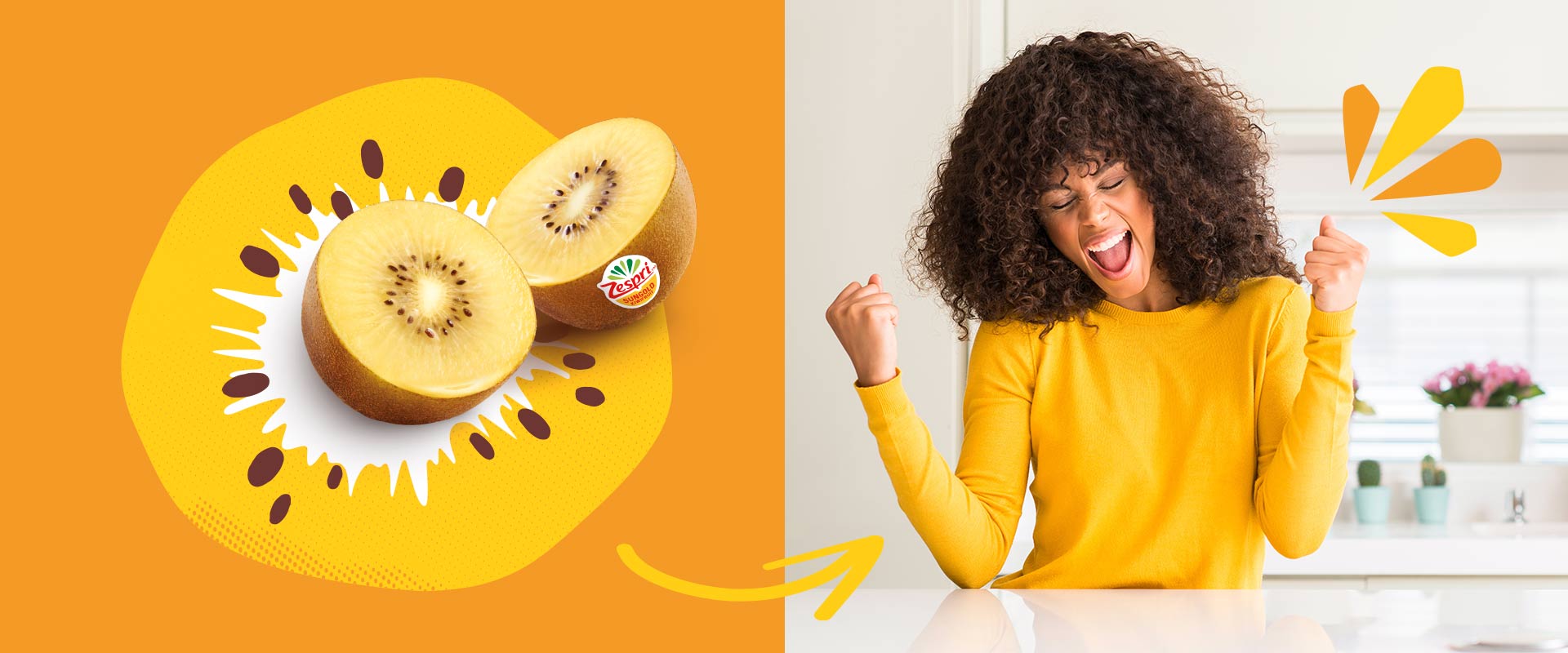 The yellow kiwi is the tropical holiday we've all been missing. Whilst Zespri™ Green kiwifruit brings zest and zing, the Zespri™ SunGold™ kiwifruit is juicy and sweet. What's more, it actually sweetens whilst it ripens – our growers have been working hard these past few months to bring you the highest quality product possible.
TOP TIP!
For a treat that is bursting with even more flavour, let your yellow kiwi soften for a few days in the fridge.
2. Zespri™ SunGold™ kiwifruit can help build your defences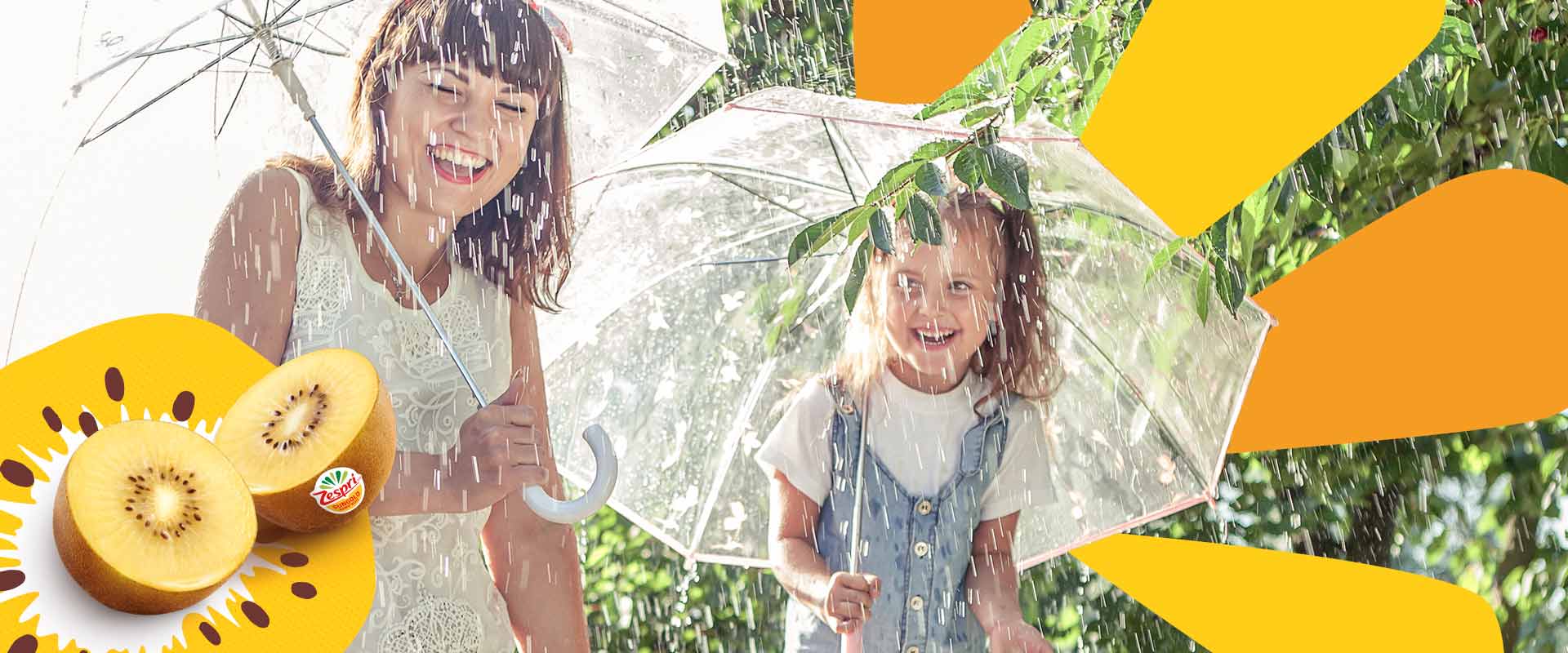 The 29th of May is the perfect moment to remind ourselves of the link between digestive health and immunity. A strong gut acts like a protective barrier for our bodies – we need to feed it with soluble dietary fibre to make sure our gut is happy and healthy. Just like the green variety, there are many benefits of eating yellow kiwi. Not only is Zespri™ SunGold™ a source of dietary fibre, but it is also high in vitamin C, a nutrient which is famous for its immune-boosting properties.
3. Zespri™ SunGold™ kiwifruit can make your morning brighter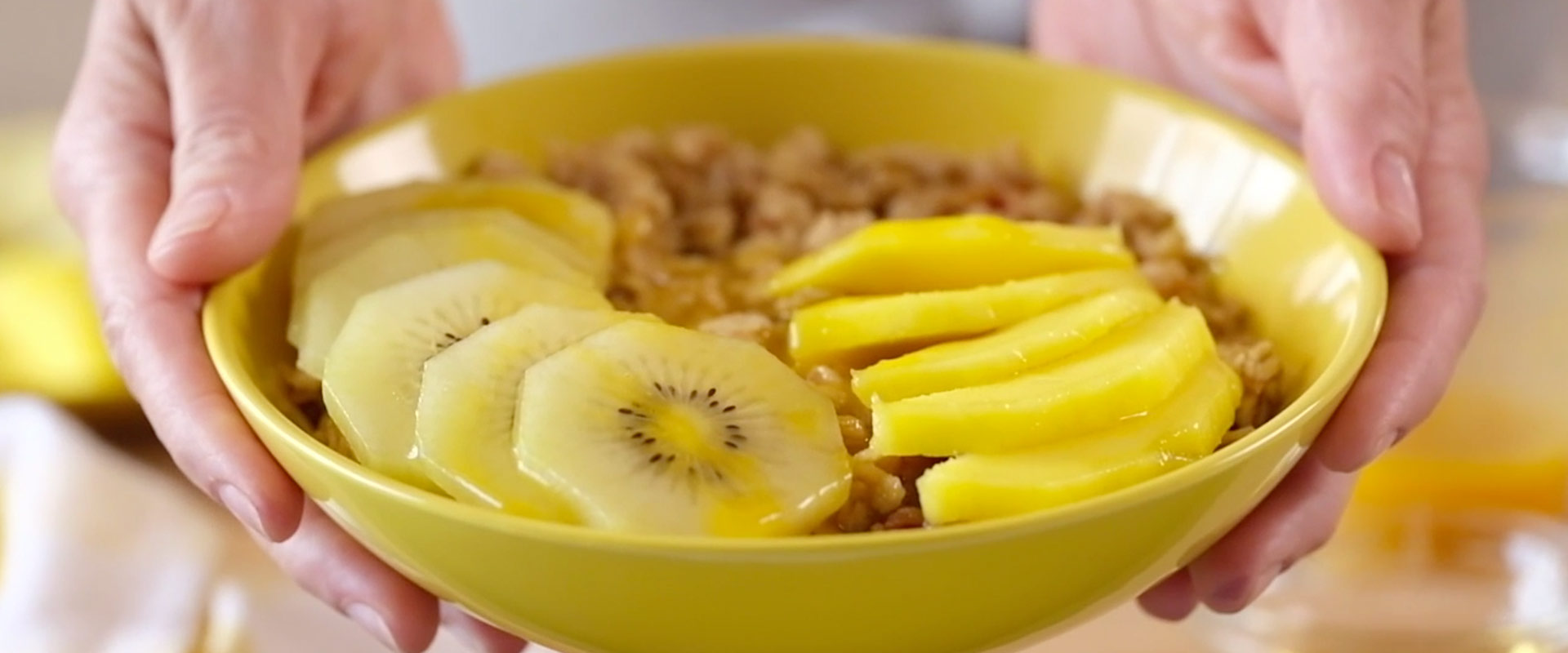 Who doesn't want to wake up to the golden flesh of a yellow kiwi? Even if the sun is hiding behind the clouds, you'll feel like it's a beautiful Spring day. That's why Zespri™ SunGold™ kiwifruit is a great choice for breakfast:
If you're in a rush, pop a couple in your pocket to eat on-the-go
If your kids need fuelling for the day, why not make them a protein-filled omelette with turkey, avocado and kiwifruit
If you want a dairy-free option, try mixing Zespri™ SunGold™ with passion fruit, mango, apple juice and oats for a warming bowl of fruity porridge