5 top tips for smart snackers when a sweet craving strikes
Zespri SunGold kiwifruit

Fibre

Vitamin C
Sometimes, nothing hits the spot like a sweet snack.  They can brighten a relaxing break and make it extra special.  Snack smart & you're more likely to make healthier choices at main mealtimes.  So, if you like the sweeter things in life, keep reading for our top 5 snacking tips…
1. Choose natural sweetness over refined sugar
Any smart snack-lover with a sweet tooth will go for fruit, the natural choice. Supermarket shelves are heaving with tempting sweet stuff, but why choose refined sugar when you can satisfy your craving the natural way? Zespri™ SunGold™ kiwifruit is gloriously sweet – every bite is golden and delicious!
Did you know?
Zespri™ SunGold™ kiwifruit contains just 79 kcal per 100g, which is amazing compared with other sweet treats.
2. Plan your snacks in advance
Smart snacking starts with smart planning. Having a healthy sweet treat nearby is the best way to ensure you make good food choices. We love to keep a huge bowl of fresh fruit salad in the fridge for when hunger strikes. Just squeeze a little lemon juice over everything and you have a nutritious snack ready and waiting.
3. Get your portions rights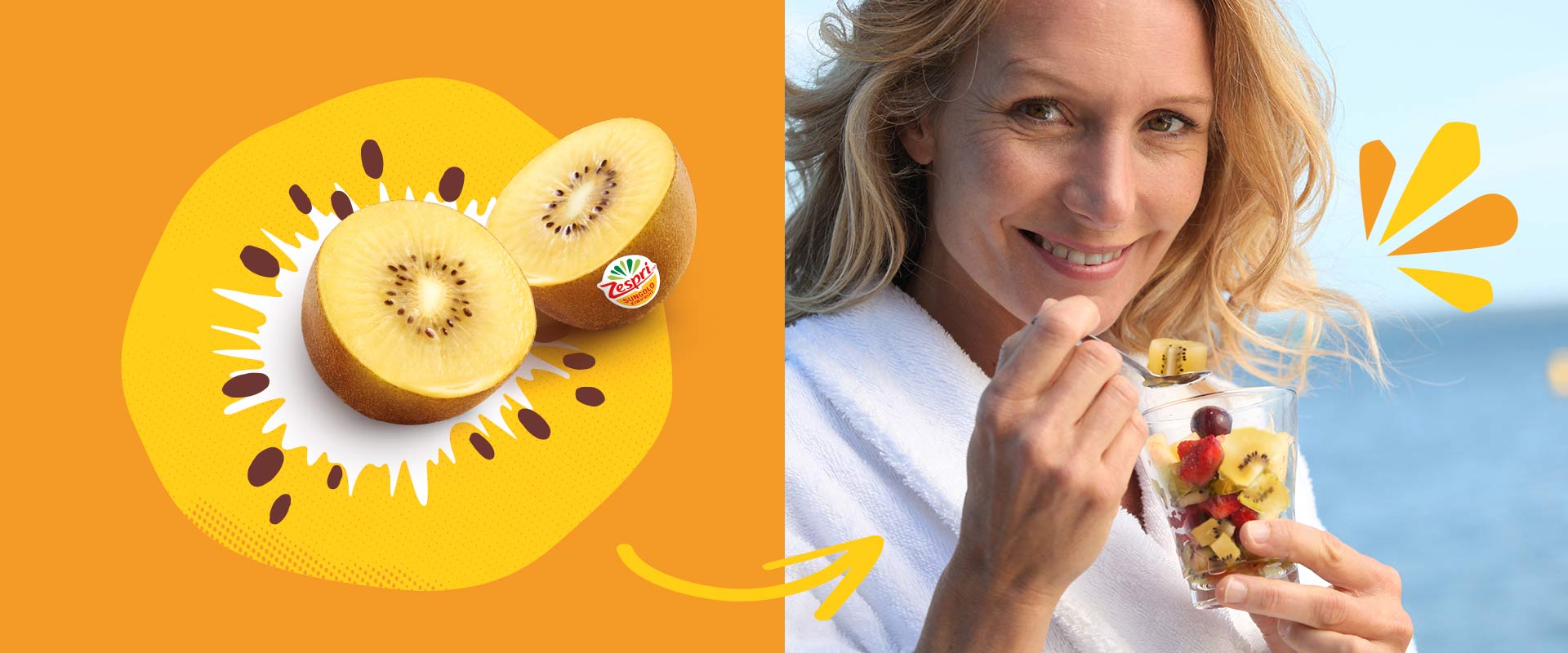 Snacks are not meals! You only need a few small bites to satisfy your sweet craving – chewing slowly and enjoying every mouthful makes a delicious treat last longer.
TOP TIP!
Have you ever tried eating the skin of a yellow kiwifruit? Zespri™ SunGold™ has a fuzz-free, smooth skin that is full of essential nutrients – the perfect smart snack.
4. Take your snack al fresco
Sometimes hunger is just boredom. If you are hovering around the fridge and don't know why, try taking a short walk around the block. Better yet, take a couple of Zespri™ SunGold™ kiwifruit with you – if the sun isn't shining, their golden colour will be!
5. Make it a family affair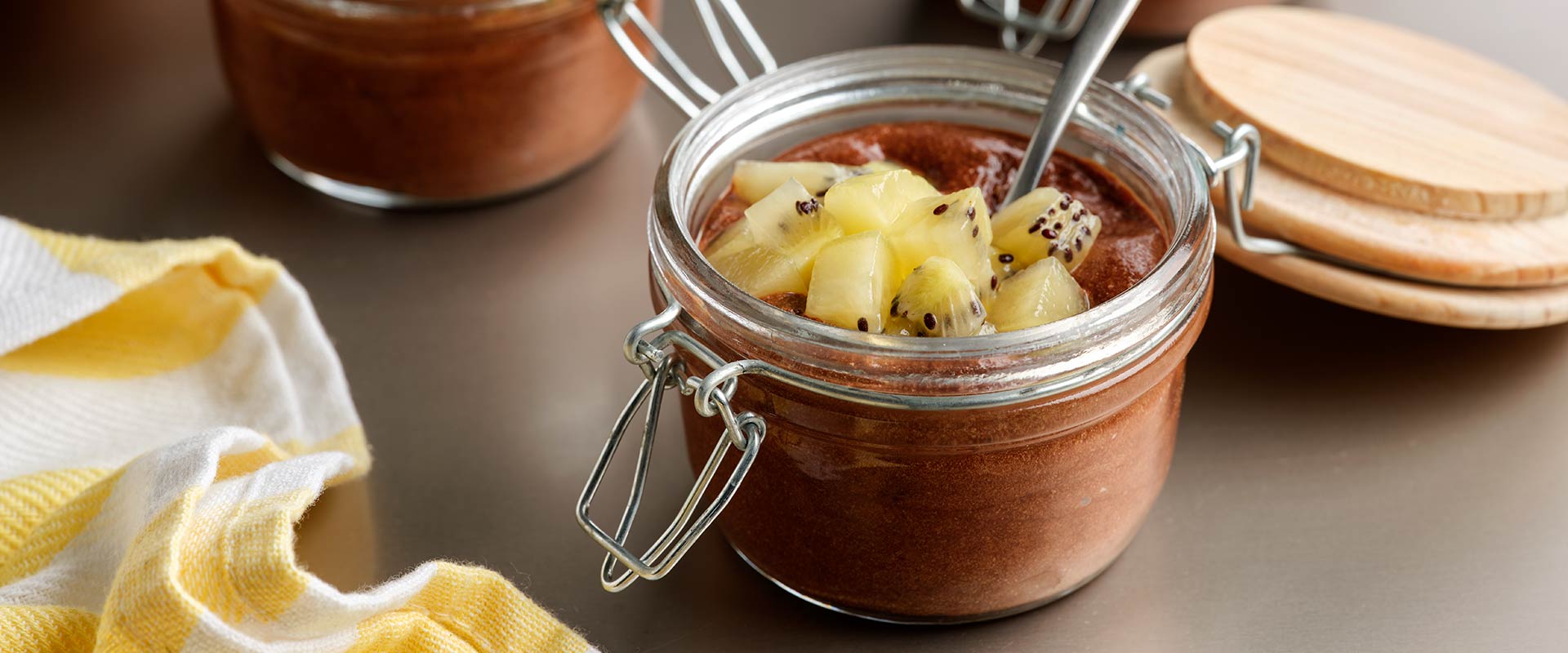 Whilst snacking alone is a great way to relax, there are also times when you want to share your favourite sweet treats. Smart snackers of all ages will love this recipe for chocolate mousse with Zespri™ SunGold™ kiwifruit. Whilst it will satisfy those sweet cravings, it's also a lighter and healthier choice than a store-bought mousse. Enjoy!