How to start your summer off right with a homemade kiwi juice
Have you ever tried to make your own kiwifruit juice? If you have – we hope you enjoyed it! But if you haven't, keep reading. We're sure you'll be convinced of the benefits by the end of this blog.
1. It's surprisingly easy to make your own kiwi juice
Zespri™ SunGold™ kiwifruit are bursting with H20 – exactly what you need to make a delicious juice full of vitamins and minerals. Just peel their skin, pop them in the blender and watch the explosion of colour! Keep your kiwi juice in the fridge and enjoy it whenever you need a cool, refreshing and tasty drink.
2. Making your own kiwi juice is great value for money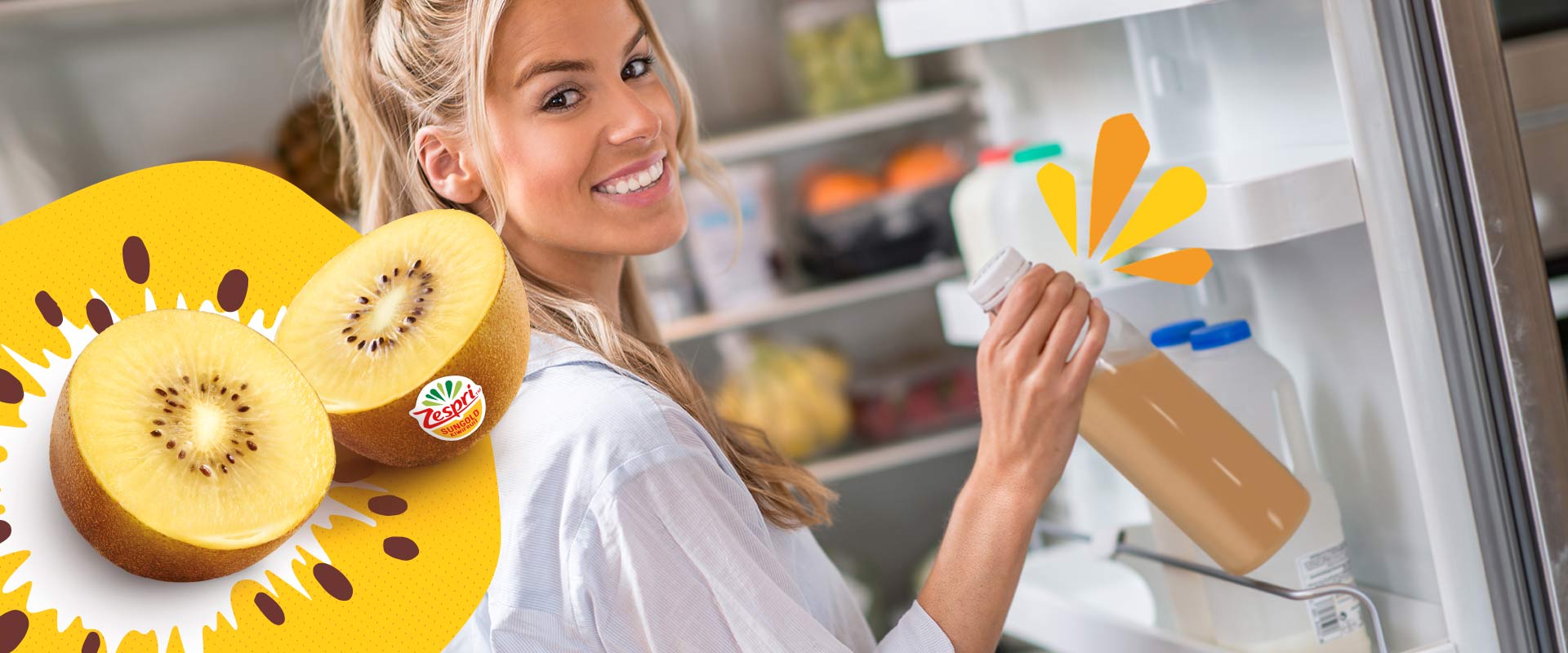 Walking past a smoothie bar is very tempting… until you see the price! An alternative is to make a big batch of kiwi juice at the weekend and store it in the fridge. That way, you always have a tasty and refreshing drink to enjoy when you want.
3.You can get creative with kiwi juice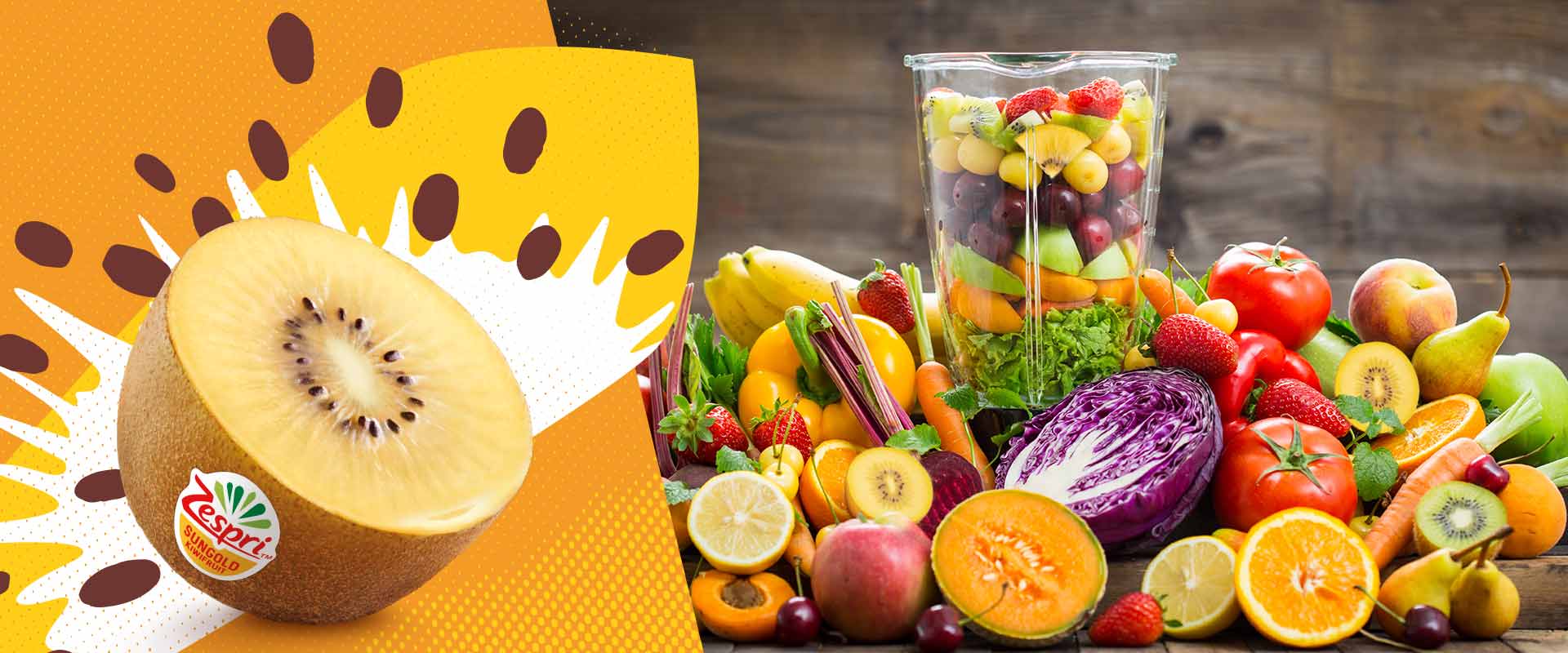 As summer kicks off, why not get the kids involved? No matter their age, everybody loves to create something unique and delicious. Plus, it's a great way to make sure they are eating fresh fruits full of vitamins and minerals. Zespri™ SunGold™ kiwifruit can be combined with a whole range of ingredients to make a nutritious smoothie:
Oat milk if you want to go dairy free
Fresh veggies if you want to detox
Cinnamon or ginger if you want to spice things up
Live yoghurt and walnuts if you want even more digestive benefits
4. Kiwi juice is not just for kids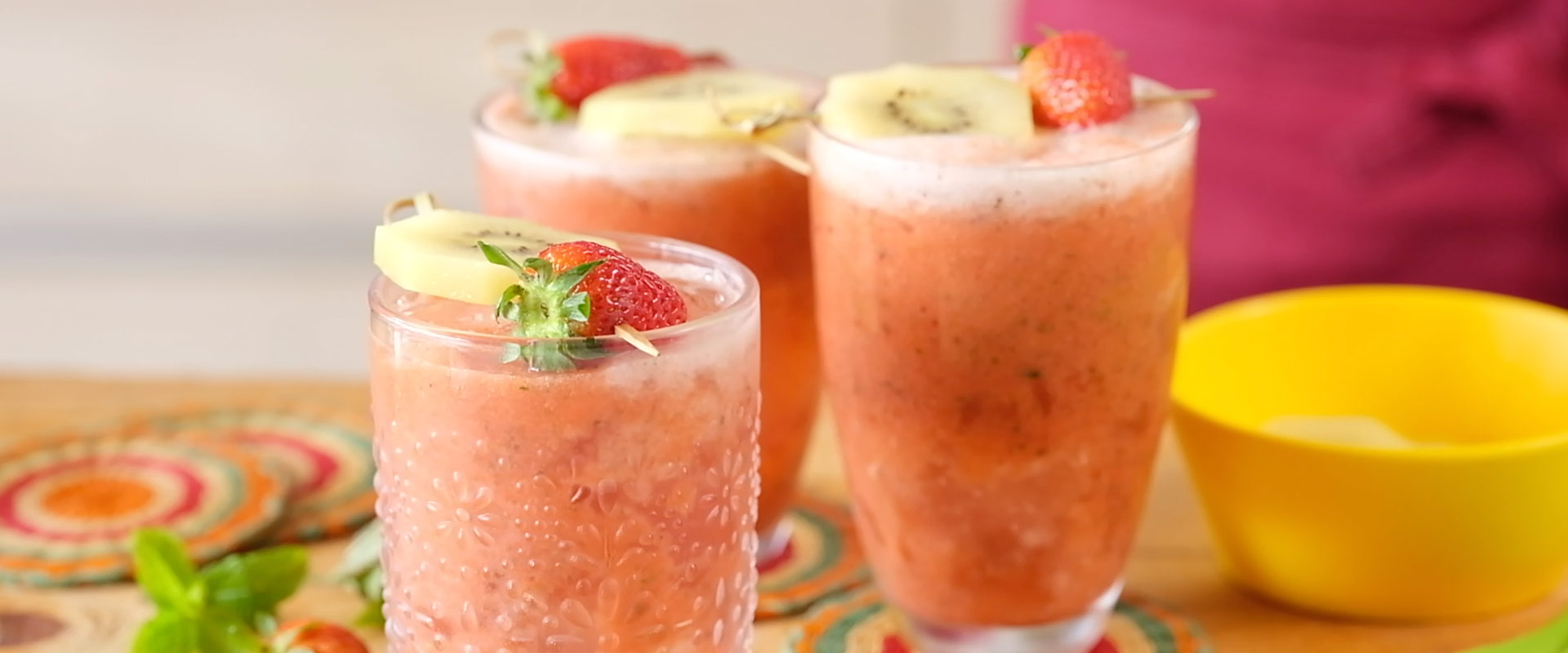 If you know how to make kiwi fruit juice, then you know how to have fun! Why not try this recipe for a healthy mocktail – it combines Zespri™ SunGold™ kiwifruit and strawberries to make a delicious mojito (without the hangover!)