Your personal plan: 4 tips for enjoying food free from lactose and gluten
Zespri Green kiwifruit

gluten intolerants
Are you ready to take centre-stage? We hope so, because this blogpost is all about YOU. There's a lot of health and lifestyle advice out there, but when it comes down to it, you are the person best placed to know what your body needs and when. As an expert in your own life, you might have decided that eating a little less lactose or gluten makes you feel a little bit healthier*. If that's the case, we're here to help. Keep reading for 4 top tips on how to optimise nutrition by tailoring it to fit your individual needs and preferences.
1. Personalise your plans (with flexibility)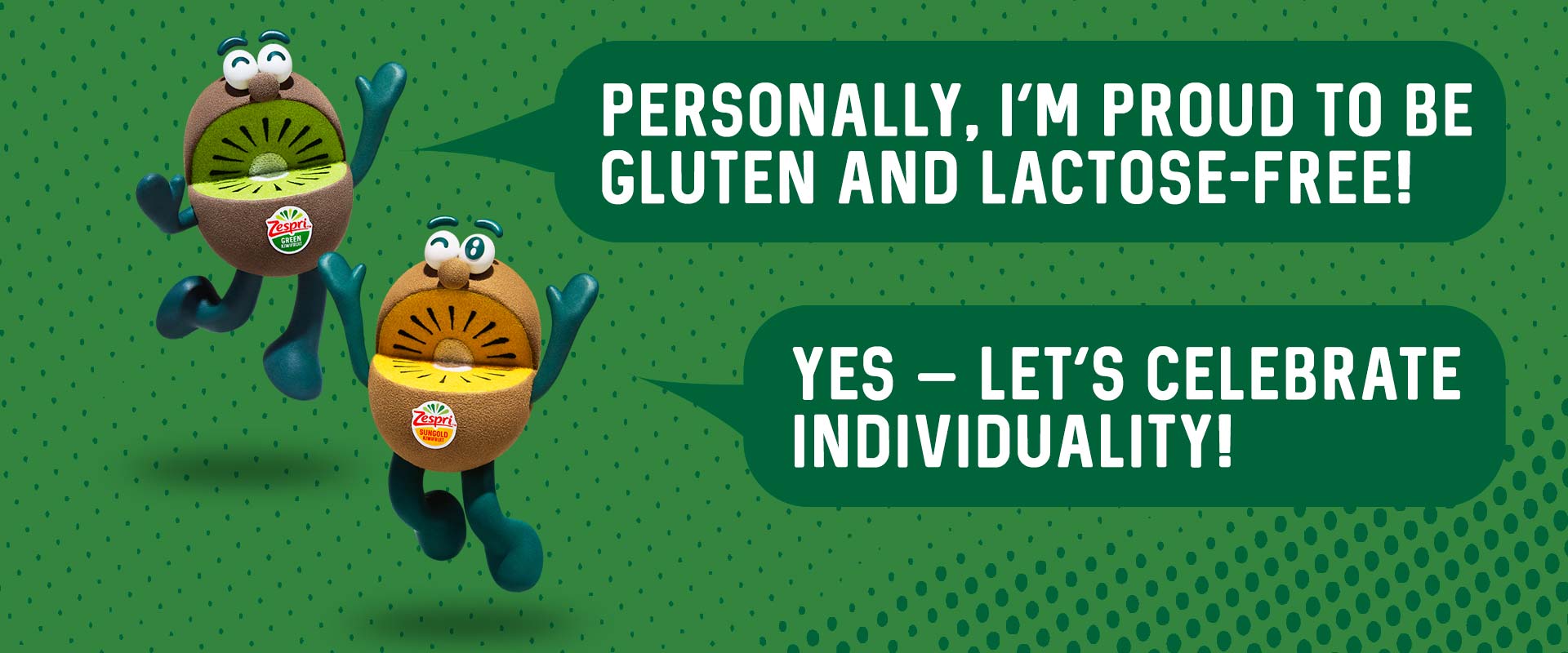 Zespri™ Green kiwifruit fits into every lifestyle. Some people (after consultation with a nutritionist or healthcare professional), decide to follow a completely lactose-free or gluten-free diet. Others may just decide to make certain choices on certain days. The point is – the choice is yours! If you want to schedule in a long lie-in and a pile of kiwifruit pancakes, go for it. At another moment, your personal plan might involve a brisk walk in the fresh outdoors followed by a plant-based kiwifruit salad inspired by nature. Either way, Zespri™ Green kiwifruit is your perfect personalised partner.
2. Speak your personal truth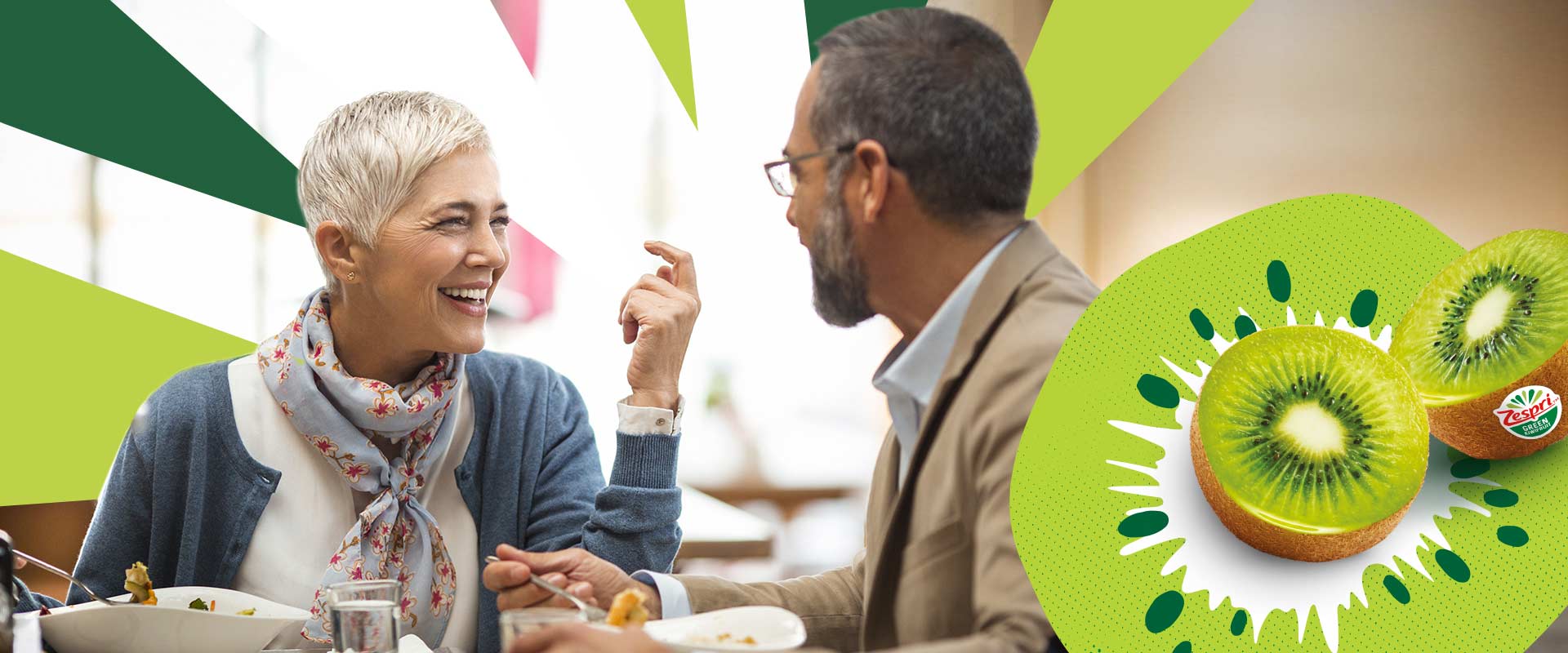 Zespri™ Green kiwifruit is full of bold flavours. Whatever you choose to put in your body, don't be afraid to talk about it. State your individual needs when you are out at a restaurant and pre-warn friends and family if you've decided to not eat gluten or lactose for a while. Most people will prefer to provide alternative options than watch you avoid the food they have lovingly prepared. Of course, you can also contribute your own dish to the party – this way you'll be certain there is something there suited to your personal preferences.
3. Build your personalised rainbow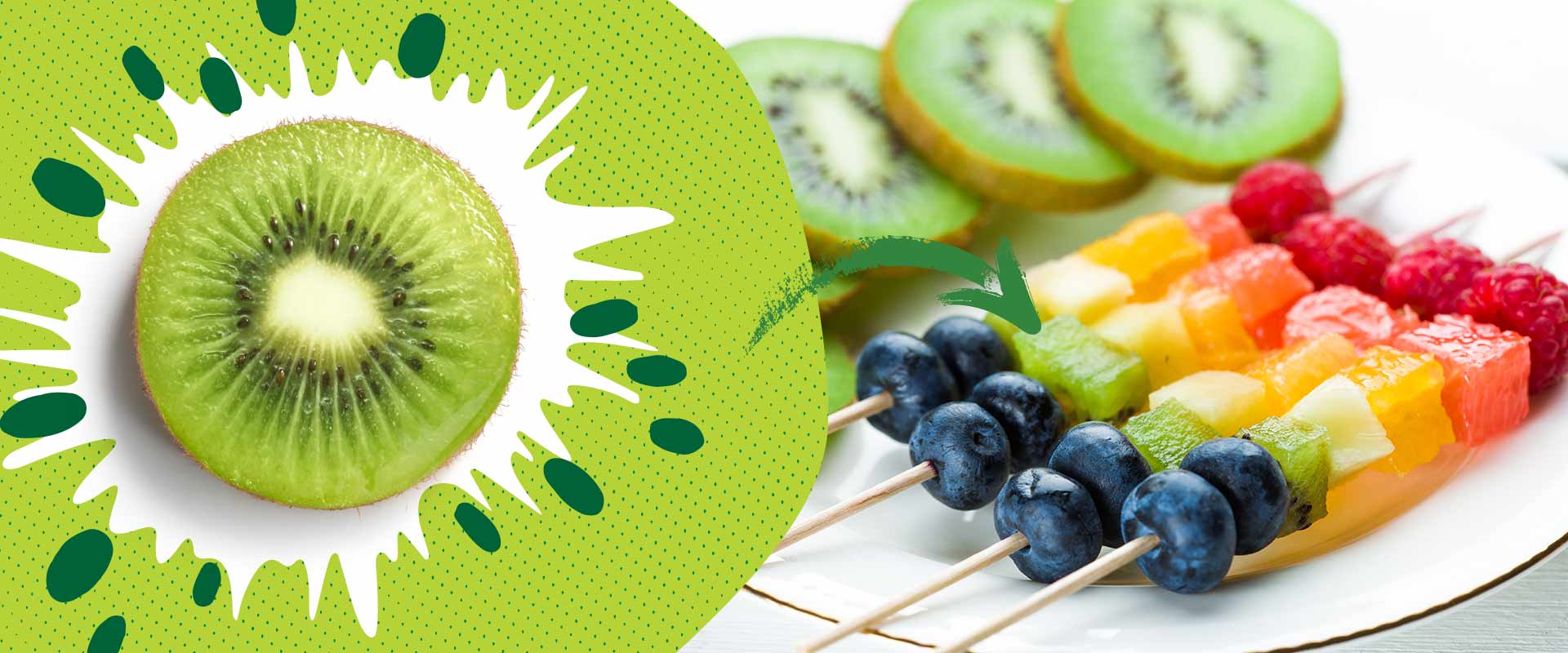 Zespri™ Green kiwifruit adds a unique colour to your meals. Have you heard about 'eating the rainbow'? It means making sure to include a variety of colourful fruits and vegetables in your diet (don't forget these are naturally free of both lactose and gluten). You can create your own preferred palette – oranges, yellows, reds… whatever catches your eye. More colours = more nutrients! Of course, we'd always add a splash of green with a Zespri™ Green kiwifruit or two – did you know they contain 20 of the essential vitamins and minerals YOUR body needs to function throughout the day?
4. Choose your own personal adventure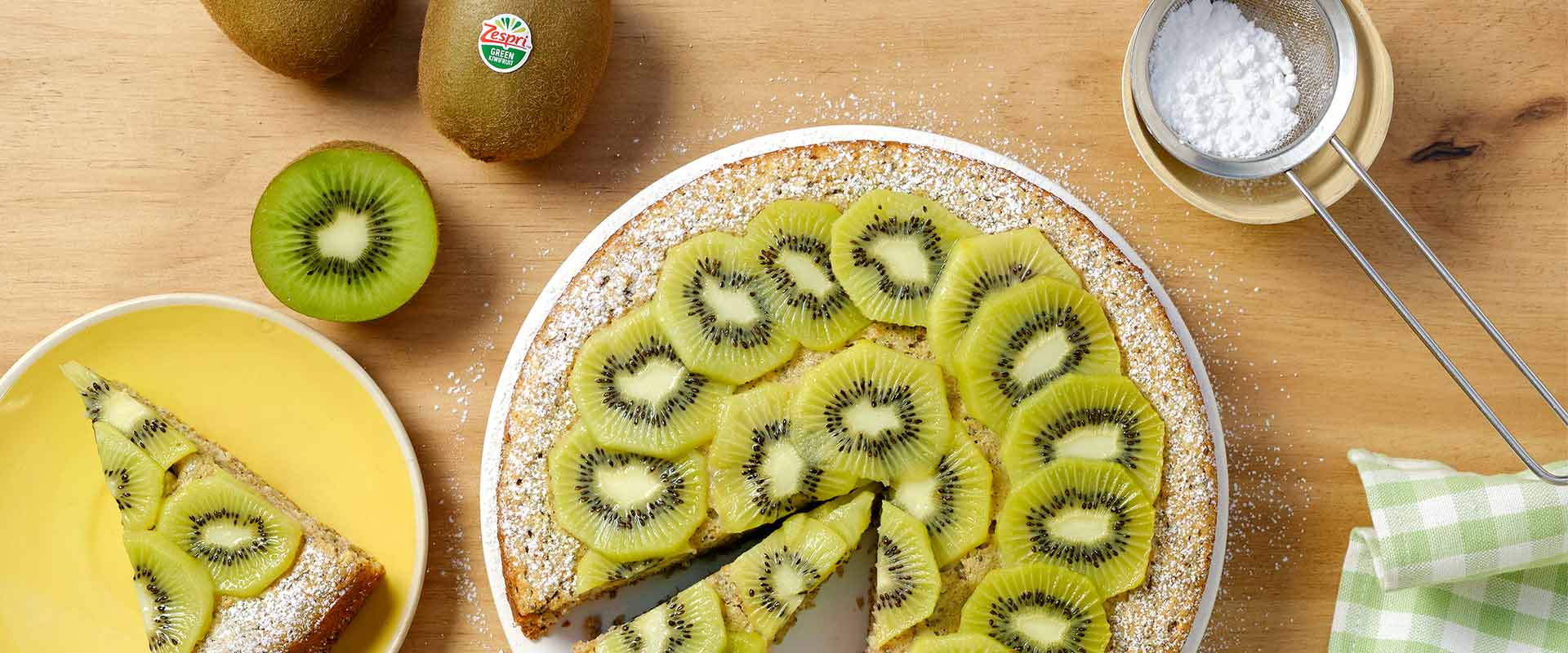 Zespri™ Green kiwifruit are as versatile as you are. Gluten-free or lactose-free doesn't have to mean taste-free. So, if you're feeling uninspired by your current meal plan, it's time to explore new options. Why not try out the personalised nutrition aisles in your favourite supermarket or discover a local health food store. We also love the thrill of a new cookbook – there's nothing better than flipping through the pages and seeing what turns on our individual taste buds. To get you started, take a look at this gluten-free and lactose-free dessert recipe. Made with Zespri™ Green kiwifruit, banana, and a touch of lemon, you can adapt the ingredients in any way you desire!
* We always recommend that any long-term dietary changes are made in consultation with a nutritionist or healthcare professional.