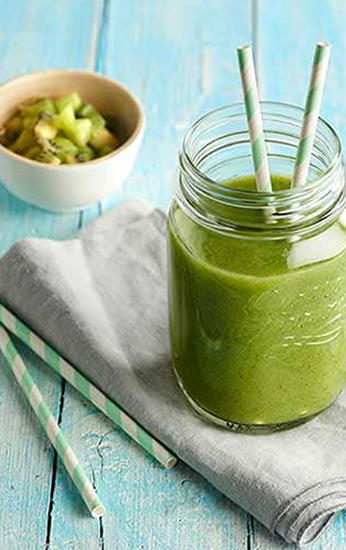 INGREDIENTS
3
Zespri Green Kiwifruit
2 celery stalks
150 g asparagus
2 sprigs of kale
a few leaves of fresh mint (optional)
3 glasses mineral water
10 ice cubes
Salt
METHOD
Peel and dice the Zespri kiwifruit. Cut off the tough end of the asparagus and wash the rest. Wash the kale leaves and remove the tough stems. Wash the celery and remove any tough strings.
Put the kiwifruit into the blender with the asparagus, kale, celery, pinch of salt, water and ice cubes. Blend until smooth.
Pour into glasses and decorate with celery sticks and mint leaves. Serve immediately.