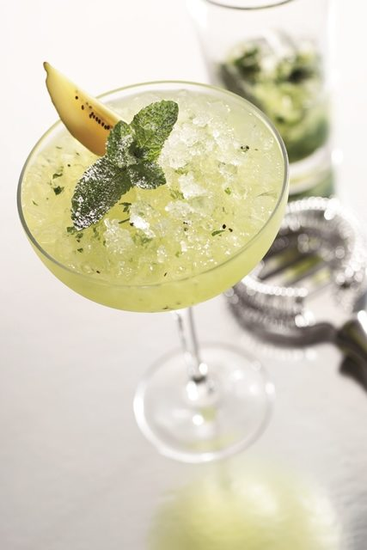 INGREDIENTS

1 Zespri™ Green Kiwifruit
12 fresh mint leaves
2 lime wedges
1/2 oz (24.2 ml) honey syrup (1 part honey and 1 part water)
2 oz (56.8 ml) white rum
1 sprig of fresh mint for garnish
1 lime wedge for garnish

METHOD
- Recipe courtesy of Chef Ben Dougherty, Zig Zag

Slice Zespri kiwifruit in half and use a spoon to scoop out small pieces into a cocktail shaker.
Add mint leaves, lime and honey syrup and muddle to combine.
Add rum, and shake all ingredients with ice.
Strain into 11 oz (312.5 ml) glass (either bucket or stem glass) filled half full with crushed ice.
Stir briefly; then fill glass with crushed ice.
Garnish with mint sprig and lime.