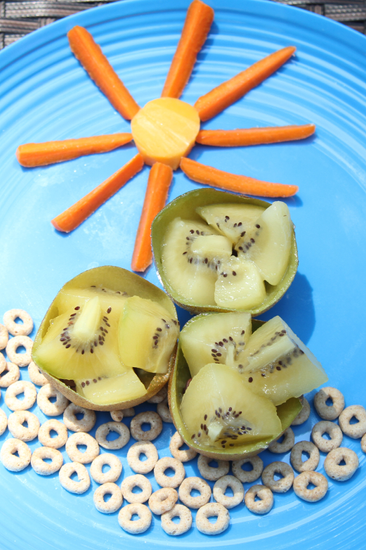 INGREDIENTS

1 Zespri™ SunGold kiwifruit
20-30 chocolate chips (or M&Ms)

METHOD
Cut a Zespri™ SunGold kiwifruit in half width-wise. Scoop out the kiwifruit flesh of both halves.
Slice the kiwifruit flesh into bite sized pieces.
Place 10-15 chocolate chips in each Zespri™ kiwifruit skin. Cover the chocolate chips with the sliced Zespri™ kiwifruit pieces. (Kids can help assemble, or you can keep the "buried treasure" a surprise!).