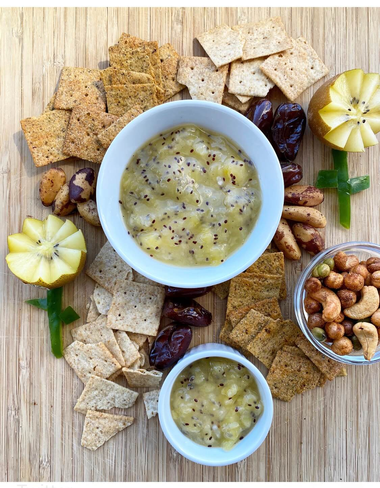 INGREDIENTS

4 Zespri™ SunGold™ Kiwifruit
¼ cup lemon juice
¼ cup honey
½ teaspoon cornstarch

METHOD
Cut Zespri SunGold Kiwifruit in half horizontally and scoop out the inside using a spoon. Place in a large bowl. Using a fork, mash kiwi into a pureed-like consistency (small pieces might still remain – this is okay).
Add mashed Zespri SunGold Kiwifruit, lemon juice and honey to a saucepan over medium heat. Let cook, stirring occasionally, for about 5-10 minutes.
Add in cornstarch and continue to stir for 4-5 more minutes until well combined.
Place mixture in an airtight container in the refrigerator for 2 hours to cool. Jam can be stored in refrigerator for up to 2-weeks.