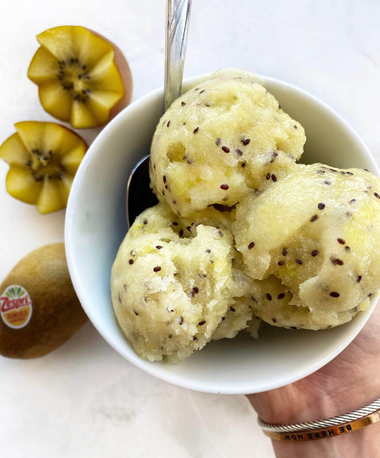 INGREDIENTS

10 Zespri™ SunGold™ Kiwifruit (about 1 ½ cup when chopped)
1 tablespoon lemon juice
1 tablespoon honey
1 teaspoon coconut oil

METHOD
Cut skin off Zespri SunGold Kiwifruit and roughly chop.
Add all ingredients to a blender or food processor, and blend until smooth, about 2-3 minutes.
Pour mixture into a loaf pan. Place in the freezer for at least 2 hours to freeze.
When ready to eat, scoop sorbet using an ice cream scoop.