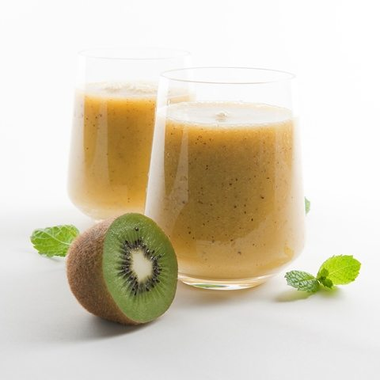 INGREDIENTS

2 Zespri™ SunGold Kiwifruit
1 small banana
1/2 cup orange juice
1/2 cup yogurt
ice cubes

METHOD
Slice Zespri™ kiwifruit into halves and spoon the fruit out into a blender or food processor.
Add the banana, orange juice and yogurt.
Blend, until smooth, taking care not to crush the Zespri kiwifruit seeds, as this can make your smoothie bitter.
Pour over ice cubes into two long glasses.