SO SMALL, YET SO PACKED WITH NUTRIENTS.
SO SMALL, YET SO PACKED WITH NUTRIENTS.
With more than 20 vitamins and minerals, Zespri™ Kiwifruit is one of the most nutritious fruits you can eat. It has one of the highest nutrient density and adequacy scores compared to other commonly enjoyed fruit. *Calculations based on US Daily Values and Calculations. in Darmon N. A Nutrient Density Standard for Vegetables and Fruits. J Am Diet Assoc. 2005;105:1881-87.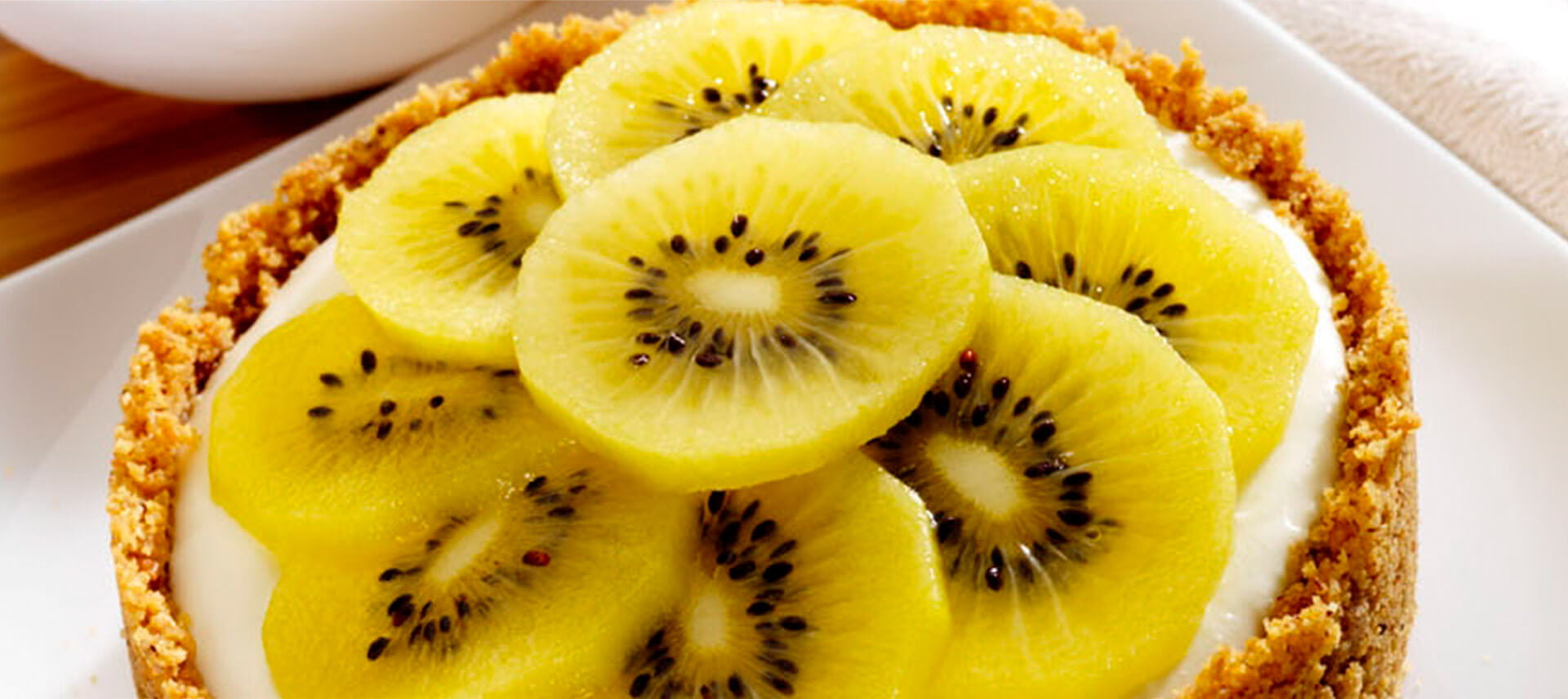 DIGESTIVE

 HEALTH
Fibre is an important component of our daily diet and helps support healthy blood cholesterol levels and digestion. Zespri™ Kiwifruit contain soluble and insoluble fibre to support digestive health and the natural enzyme actinidin which helps to break down protein.
100% of your daily


Vitamin C 

needs1
Vitamin C is an essential nutrient for health but our bodies cannot make it, so we must get it from our diet. Zespri™ Kiwifruit is rich in Vitamin C and one per day can provide you with your daily requirement.
LOW


Glycaemic INDEX2
 
In low GI foods, carbohydrates are slowly digested so there is a more gradual rise in blood glucose levels – and it makes you feel fuller for longer. Both Zespri™ Green and SunGold™ Kiwifruit are low GI.
ANTIOXIDANTS


Zespri™ Kiwifruit contains a wide array of antioxidant compounds, including polyphenols, Vitamin C and Vitamin E, and these are at the front line of protecting our bodies' cells from damage.
POTASSIUM


Potassium maintains fluid and electrolyte balance, and is an important mineral for many different body functions. Zespri™ Kiwifruit contains as much potassium as a banana3.
FOLATE4


Folate is an essential nutrient for cellular growth and development. Folate performs important functions in the healthy body, and sufficiently high levels are needed before and during pregnancy.
1Based on 1 medium sized Zespri™ SunGold Kiwifruit and the required Vitamin C Intake for adults in Malaysia
2Glycaemic index is a measure of the rate and extent that blood glucose levels rise after eating a set amount of carbohydrate (glucose). High GI foods are rapidly digested and absorbed and result in rapid, marked fluctuations in blood glucose. Foods are classified as eighter High (GI>70), Moderate (GI 56-69) or Low (GI<55). Kiwifruit are classified as low GI.
3Based on a serving of 2 Zespri™ SunGold Kiwifruit (162g)
4SunGold: 56 mcg/per serving = 14% of 400 mcg dietary folate equivalents (DFE) /day ; Green: 50 mcg/serving = 12% DV
THE POSSIBILITIES ARE
 ENDLESS