What's the easiest way to get your body moving?
Zespri Green kiwifruit

Zespri SunGold kiwifruit

Nutrient rich
There are benefits to the sedentary lifestyle – time spent on the sofa can be relaxing and help us rest from our busy lifestyles. But like all things in life, too much of a good thing can have a downside. That's not to say you have to transform from a sofa sloth into a gym bunny overnight. But taking small steps to a more active lifestyle can bring a host of benefits you never thought of.
A little effort goes a long way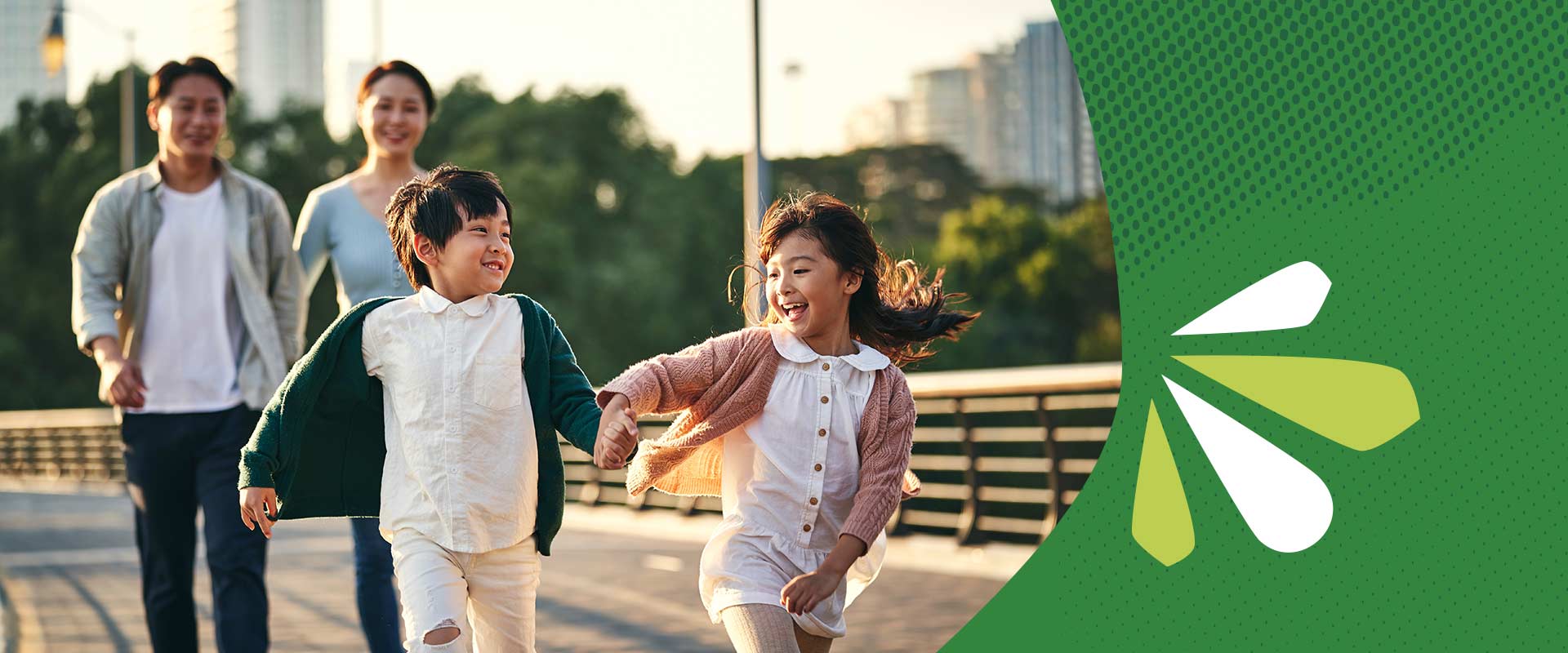 Zespri™ kiwifruit is an enjoyable source of natural nutrients. When it comes to diet and exercise, small changes can make a big difference. Adding just one Zespri™ kiwifruit to your daily diet provides you with vitamins, minerals, prebiotics and antioxidants in an irresistibly delicious way. The same is true for getting your body moving. Even getting off the bus just one stop early can make a difference. The trick is to increase the effort a small amount every day. By the end of the month you'll be achieving those 10,000 steps!
Turn your lunch hour into a moment of movement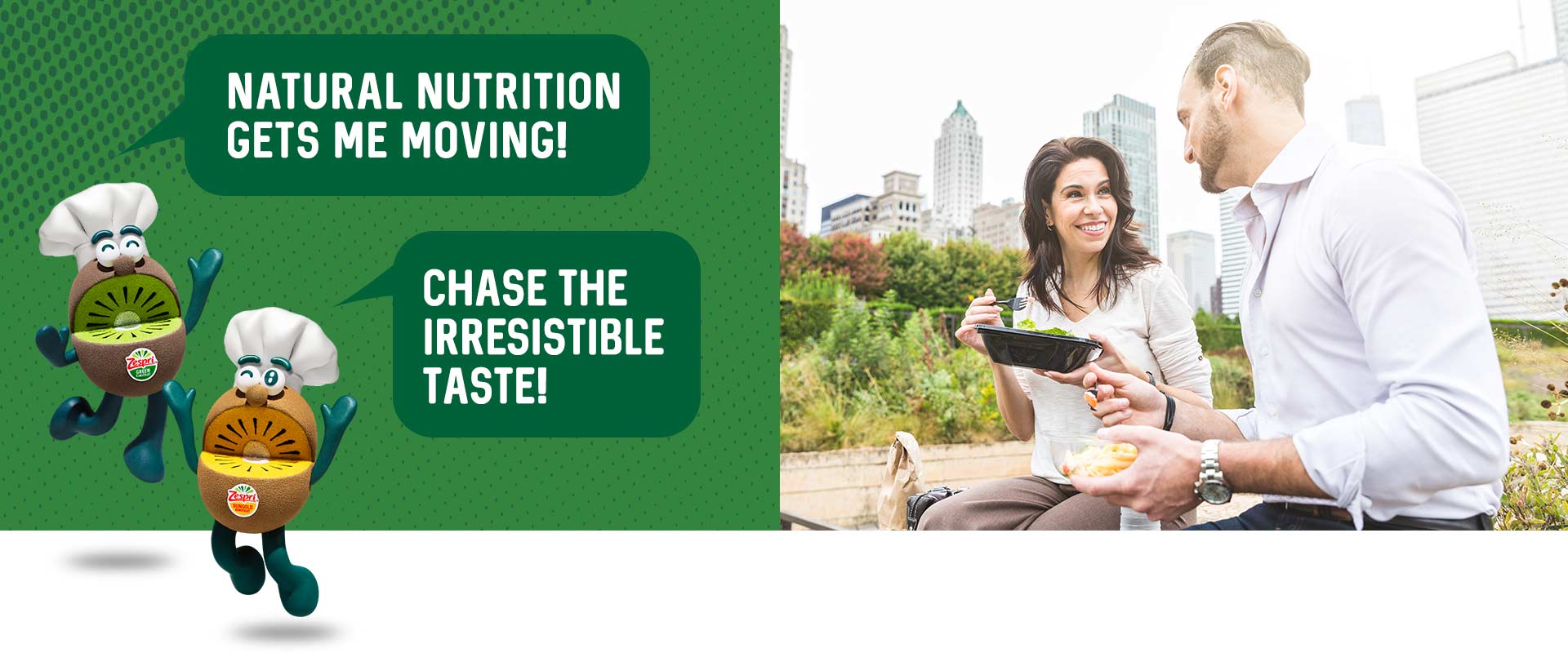 Zespri™ kiwifruit are a tasty and convenient snack. At school or in the office, lunch time should be away from desk time. Yes, that's right – stand up and get out! Choose a lunch destination that is a little further away than you're used to, so you can get your daily steps in on the way. Even if you're working from home or on holiday, you can still get active. Why not take a browse around the shops or get out the hoover and play some uplifting tunes whilst you clean? Small efforts soon add up – you can keep track of those steps with a free tracker that runs off your smartphone. And whilst you are out and about, bring a couple of nutrition-rich kiwifruit with you. They are brilliant for snacking on the go!
Forget the gym and discover your local area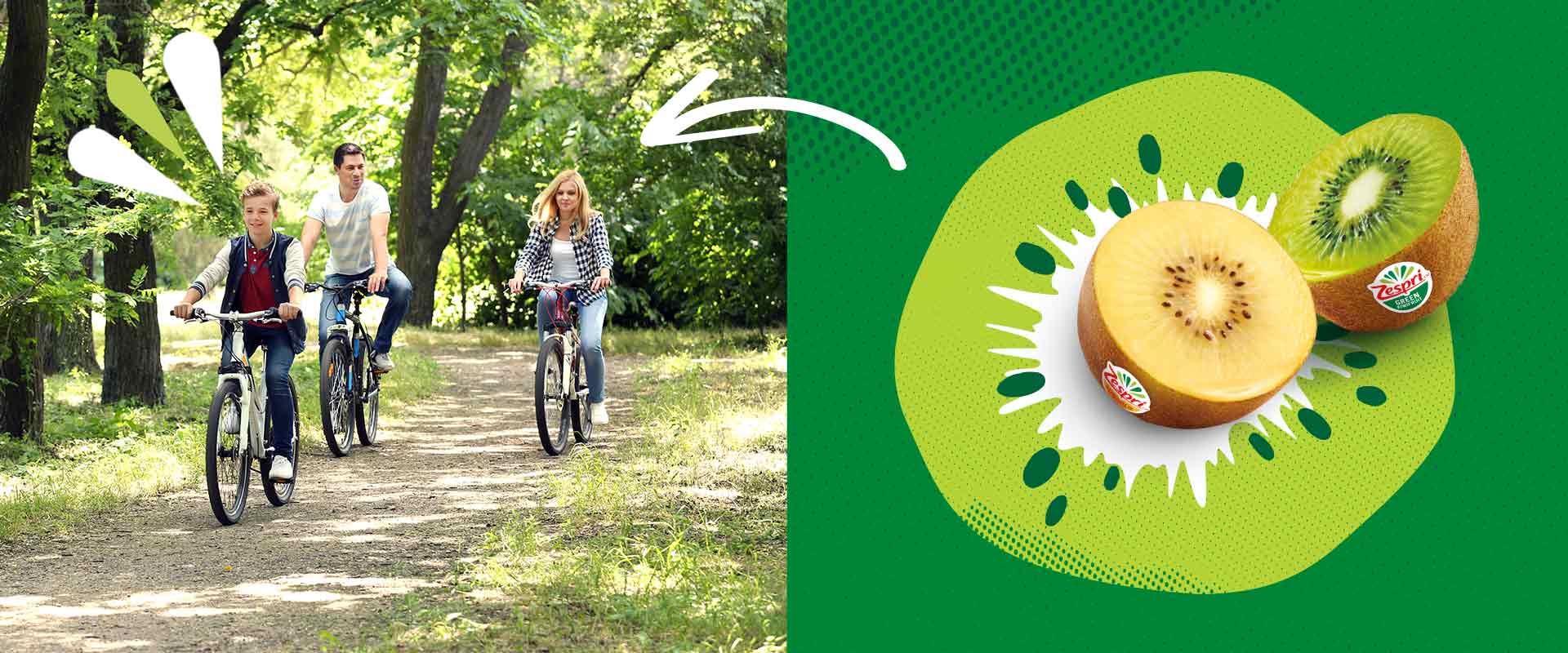 Zespri™ kiwifruit are as adventurous as you are. Going to the gym can feel great at times – but it's not for everybody. That doesn't mean you are out of exercise options however! Maybe there's a free cycle scheme in your area, or a nearby park you haven't been to in a while. When you start looking around, you realise there are loads of great activities that the whole family will enjoy. And whilst you're feeling brave, why not get creative with your cooking? You might find some interesting ingredients at a local greengrocers or farmers market. Try combining Zespri™ kiwifruit with both sweet and savoury flavours – they taste great with both!
Workout at the weekend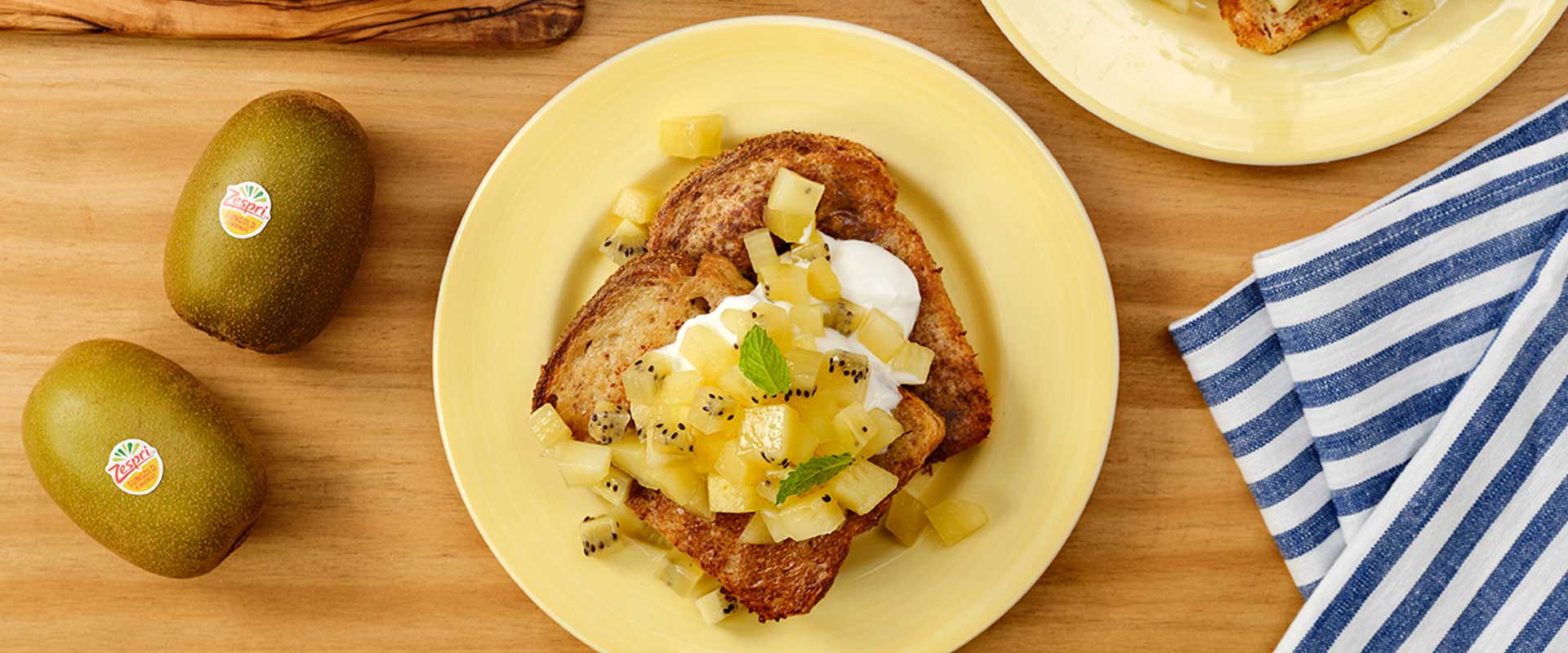 A Zespri™ kiwifruit breakfast gets everyone moving. When you've got a little more time on your hands, you can plan a little more movement in your life. Or, why not just go with the flow? A little dance in the morning can really loosen you up and put a smile on your face. If you've got kids, they'll love seeing this fun side of you. Though if you've got teenagers, don't be surprised if there's an eye roll or two! For older adults, a few reps on some free weights in the morning is a cost-effective and simple way to build body mass slowly. No matter your age, you'll want a fortifying and delicious breakfast after all that movement. Try this recipe for a kiwifruit light French toasts – it's as wonderful as you are.