Compostable Branding for Fresh Produce
Media Release from Sinclair
05 Jun 2019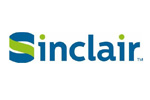 High-speed, automated fresh produce labelling has taken a significant step forward at Sinclair. Announced at Fruit Logistica 2019, Sinclair EcoLabel® meets EN13432 and is independently certified by TUV Austria under OK compost and Seedling certification.

As with all Sinclair labels, the new Sinclair EcoLabel construction is food-safe and suitable for direct contact with fresh fruit and vegetables. However, what makes Sinclair EcoLabel especially unique is that the OK compost and Seedling certification is for the entire label construction – face stock, adhesive and inks.

The desire to achieve a more sustainable fresh produce branding solution has been high on the agenda of the Sinclair Team since 2008. The Sinclair Innovations Team and Sinclair customers are understandably delighted to finally have a sustainable labelling solution for automated and high-speed fresh produce labelling.

Colin Woodward, Sinclair CEO/President, commented "Delivering Sinclair EcoLabel is a significant moment for Sinclair and the industry. We have been investing and working hard to meet customer, retailer and consumer calls to provide an independently certified, food-safe, fully compostable labelling solution to work on our automated and high-speed labelling technology. This is only one step in our sustainable journey, at Sinclair we continue to invest in reducing our environmental impact and meet our vision for a more sustainable business and future."

Kiwifruit marketer Zespri International has been a vital part of the Sinclair EcoLabel journey since 2008. Working in partnership with Sinclair the Zespri Team began trialling the Sinclair EcoLabel prototype in 2010.

Zespri's Chief Innovation and Sustainability Officer Carol Ward said Zespri was thrilled to have worked alongside Sinclair to develop the new labels, and to be the first to adopt them on all organic Zespri Kiwifruit starting next season.

"Zespri is committed to sustainability, including making sure we better protect our environment, and this is another important step forward for us, helping to further reduce our environmental impact.

We know our consumers want to see this sort of innovation and this is an important part of our mission to help communities and the environment thrive through the goodness of kiwifruit." Following certification of the new Sinclair EcoLabel in 2019, Zespri has continued working with Sinclair on trials of the new Sinclair EcoLabel on its green and gold kiwifruit. The label's performance has demonstrated that the new EcoLabel high-speed application performance is excellent.

About the Sinclair International and Zespri Partnership

Operating in over 50 countries worldwide, Sinclair manufactures food-safe labels and equipment systems for the global fresh produce industry that comply with all relevant legislation. The unique Sinclair Tab-Lift® feature allows fruit labels to be removed quickly and easily--- and all in one piece. Sinclair's newest product offerings include Sinclair Print on Demand® and Sinclair Compact Pattern Labeller™.

Sinclair has been working with Zespri International, the world's largest marketer of kiwifruit, for more than a decade. Sustainability is a major focus for Zespri and sits at the heart of the company's efforts to help people, communities and the environment thrive through the goodness of kiwifruit.