This empowering Māori proverb perfectly captures the essence of our mission at Zespri: to create a platform where visionary ideas can come together through the power of collaboration, teamwork, and community. With a purpose-driven focus, we are determined to explore and create new pathways that will converge toward a shared destination – where positive intentions and actions make a definitive impact on people, communities, and the environment, enabling the world to thrive through the goodness of kiwifruit.
As we embark on this journey, we are thrilled to announce the launch of ZAG, the Zespri Innovation Fund, under which we will commit US$2M annually. We are calling upon forward-thinking visionaries, the disruptors, the dreamers, and the darers to unlock the power of collaboration and pool their ingenious concepts with ours. Together, let us shape a sustainable future, building a thriving world for generations to come.
Together

, we will build a sustainable future and shape a

better world

for generations to come. Join us.
Focus Areas
We have identified four important focus areas that sit very close to our purpose.
Here we invite you to explore the challenges and identify areas that we can effectively collaborate on together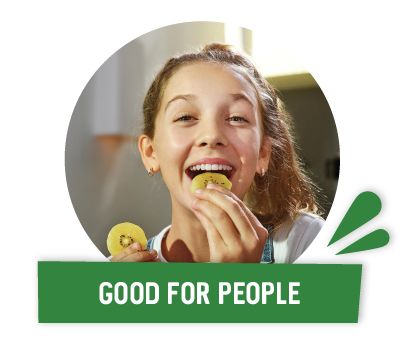 We believe in promoting better wellbeing through the goodness of our kiwifruit. We strive to enhance people's lives by encouraging the consumption of fresh produce and fostering a healthy lifestyle.
Areas of Focus
Advancing the applied science around the benefits of kiwifruit that have a positive impact on people's health and nutrition
Promote the habit of healthy eating by getting people to consume the recommended grams of fruit a day (equivalent to 2 kiwifruits)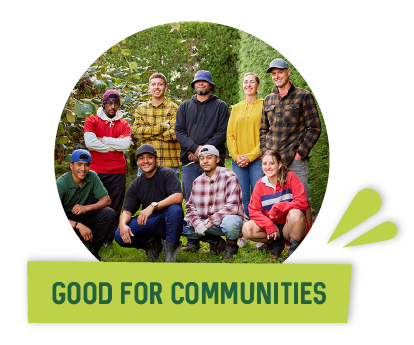 We are committed to making a positive contribution to our communities, including by supporting happy and healthy communities and growing a skilled and connected industry. We seek solutions that will help strengthen our industry's resilience and further enhance physical and human health.
Solutions that help enhance the wellbeing of people working with us (on-orchard, post-harvest, and through the global supply chain) that creates long term sustainable value for our growers and industry, and that allow us to continue to make positive contributions to our communities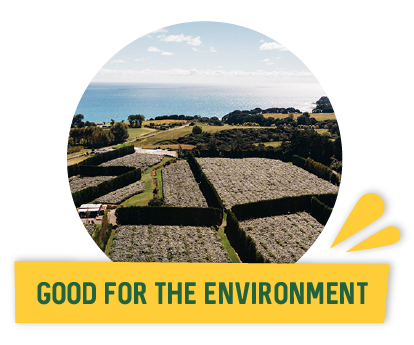 As custodians of our land, we are committed to preserving and restoring it for future generations. Our focus lies in finding solutions that help us reduce emissions, advance sustainable packaging and efficiently manage water.
Areas of Focus
Solutions and technologies that help reduce our footprint from orchard to table (post-harvest, shipping and more) and aid the seamless adoption of these technologies by growers.
Solutions that support the development of closed loop systems and zero impact packaging.
Waste management solutions in our value chain that help us in reducing, re-cycling and up-cycling expendable resources and material.
Ideas that help with sustainably managing water resources (quality and efficiency).
Our fruit is our pride, driving our passion for delivering consistent quality, taste, and superior nutrition. We seek solutions and technologies that improve both our yield and quality and make our fruit more resilient to climate change.
Areas of Focus
Automation, data and tools for on-orchard decision making and measuring fruit quality, improving yield and/or increasing efficiency.
Solutions that enhance soil and land, water management and pest / disease control, thereby improving quality and the nutritional value of kiwifruit.
Solutions that help safeguard and protect kiwifruit from the challenges posed by climate change, including prediction and AI technology for efficient use of resources such as water.
Who Should Apply?
We welcome visionaries, innovators, thinkers and doers to join us on this wonderful journey. You must be 18 years old or above and come from the following types of entities: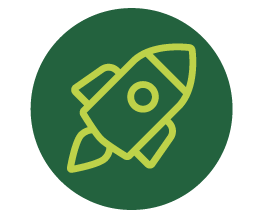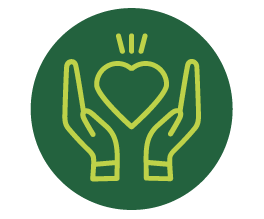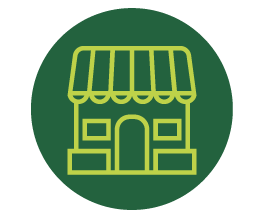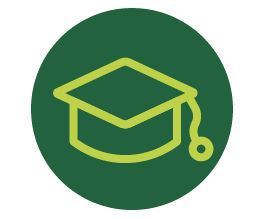 Universities / Research Institutes
This fund is not a venture or investment-based vehicle. We have no intention to seek equity in the companies that we partner with through this fund.
We are a strong and continuously growing brand – amongst the top 2 fruit brands in most of our key markets
Zespri has an extensive network of R&D teams and resources across multiple countries. Our well-established value chain spans from orchard to market which can be leveraged to test & learn, scale, and drive growth and impactful change. We have orchards in New Zealand, Italy, Japan, South Korea and France. Solutions may potentially go on to have applications for other industries that face similar challenges to us. 
×
Thank you for your submission
Your submission is important to us and we will review it with care.
Our team will contact you once we have completed the review.
We believe our uniqueness lies in our ownership. Zespri is 100% owned by current or former NZ kiwifruit growers. This means that ZAG seeks a "no equity partnership", and the relationship will be based on solutions provided that are mutually agreeable to both parties. Solution partners will not need to dilute their company ownership to access funding (in comparison to the venture capital model).
Zespri's role in the kiwifruit industry has resulted in strong relationships across the supply chain from orchard to retailers, which partners can leverage during the pilot, and potentially beyond.
Zespri has had a serious and continuous focus on building a comprehensive framework covering both social and environmental sustainability. Over the past year, our focus has been on our two greatest priorities – addressing the environmental impact of our packaging and responding to climate change.
On packaging, we're gaining momentum through the implementation of a range of new solutions in our markets globally. This has helped improve our performance to 88% against Zespri's 100% recyclable or compostable packaging target. On climate change, in November 2022 we launched our Climate Change Adaptation Plan, outlining the actions Zespri and the kiwifruit industry is focusing on to enable adaptation to a changing climate in our growing regions. 
We acknowledge that we cannot address these challenges alone. The fund we are introducing will enable us to accelerate our impact by fostering true global collaboration, encouraging innovation, and facilitating strategic investment.
ZAG comes from the word "zigzag" - because the way towards a sustainable future for all is far from being linear. It is about moving differently, but more importantly, it's about exploring different pathways to a positive destination together. ZAG invites breakthrough ideas to accelerate the Zespri purpose – helping people, communities and the environment around the world thrive through the goodness of kiwifruit. ZAG is a funding platform where visionaries can turn positive intention into action. It cultivates fertile terrain for inventive ideas and solutions, forging fresh pathways, yielding new, impactful results and outcomes.
Solutions may go on to have applications for other industries as it could be amplified across other agricultural industries that face similar challenges as us. 
No. We are seeking the best solutions, regardless of where they come from. Depending on the areas of impact, the pilot could be conducted across our operations globally.
We'd like to think there are a number of reasons to join ZAG, the Zespri Innovation Fund, outside of our unique industry position and our status as delicious and nutritious superfood. Here are just a few examples:
Many of the challenges that we face also exist in other agricultural industries; e.g., crop estimation, and climate change adaptation.

This fund is not a venture or investment-based vehicle. We have no intention to seek equity in the companies that we partner with, through this fund.

We operate at a global scale in more than 50 countries with Zespri's established local market teams and support – from legal and marketing to R&D and public/private partnerships.

Zespri's well-established value chain spans from orchard to market which can be leveraged to test & learn, scale, and drive growth and impactful change 

We have established a monthly governance system to move projects and decision making quickly.    

We have an extensive network of R&D team and resources across multiple countries, along with a strong legal compliance support that will allow for a smooth and seamless process of pilots. 

Our subject matter experts in Zespri will add value and support to increase pilot's likelihood of success.
We have an established Steering Committee involved in the decision making of the projects and fund. This is led by a senior leader of Zespri and convenes monthly. A set of governance and process documents have been put in place to facilitate making rapid decisions to move pilots through quickly. The solutions will be vetted through our subject mater experts together with any external Expert Advisory Groups in the different areas of expertise.
The fund size is US$ 2 million. Each challenge is unique and so are the solutions needed to overcome it. We do not have a minimum or maximum disbursement limit and it is completely project dependent. The funding amount is dependent on the focus area needs as listed and the specific scale and needs of each pilot. 
Once you have submitted your solution, it will go through the following process, established to accelerate and efficiently govern the process:
Screening and evaluation of the submissions by our subject matter experts

We may reach out to you for further information at this stage

Shortlisted solutions will be vetted and discussed with our external Expert Advisory Group

Depending on solutions, a final selection pitch may be required, otherwise all solutions will proceed for pilots, aligned by our Steerco

The pilot will commence once an agreement is reached and NDA has been signed

Commencement of pilot supported by our Innovation Leaders

Review of pilot and decision of go-no go

Successful pilots will be proposed for scale up and implementation across our operations and markets
Submissions will close and be reviewed at the end of each month. 
For steps 1 to 4, it will take approximately 1 to 3 months, depending on the solutions suitability and number of submissions received. We would like to ensure that all solutions are given the right evaluation, thus we will reach out to you accordingly only once we have carefully vetted it. We will regularly inform you of the status during the evaluation process.
Duration of pilots will be dependent on the type of solutions and the areas of impact. 
Selected solution providers will have access to our subject matter expert, external Expert Advisory Groups, legal and commercial advice based on pilot, business coaching opportunities and access to our established network of resources (pilot related). If the pilot is proven successful, the team will help to scale it across our value chain and operations.